Motorsport's Esports events continue to unfold at an unabated pace, with three major series holding online races this weekend.
IndyCar's iRacing Challenge has concluded and there will be no Virtual Grand Prix on Sunday, but there's still plenty of action scheduled to keep sim racers and fans entertained.
Here's the run-down: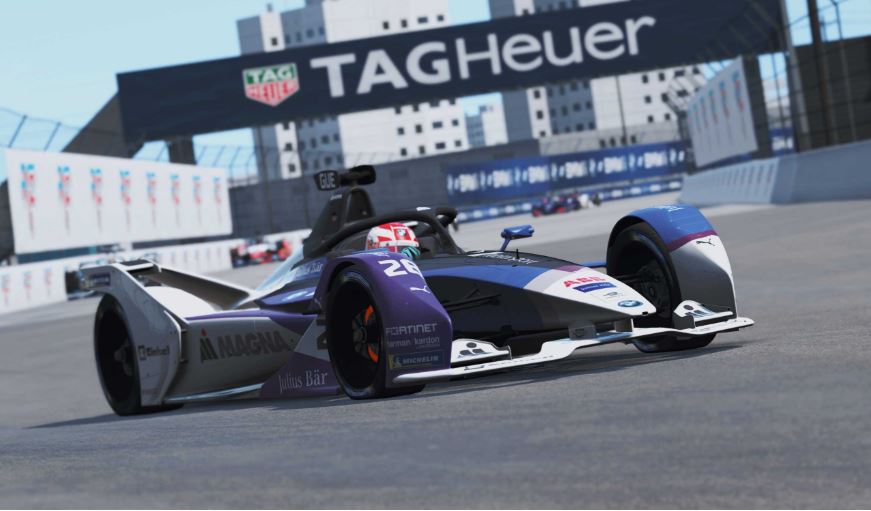 Race at Home Challenge: Round 4 of the ABB Formula E sim series which helps raise money for UNICEF's coronavirus relief fund will take place in Hong Kong on the venue's tricky 1.86km circuit. Drivers will be hoping for less madness between the walls than last time out at Monaco, but Mahindra's Pascal Wehrlein who dominated in the Principality will be looking to double-down on his win, and fend off the challenges from main rivals Maximilian Guenter and Stoffel Vandoorne.
When: Saturday, at 3:30pm UK time (10:30am EST - 4:30pm CET).
Venue: Hong Kong - rFactor2
The field: All 24 regular Formula E drivers are scheduled to take part in the event.
Channel: Formula E website, Youtube, Facebook, Twitch
---
The Race All-Star Series: The Torque Esports-run series will occupy the latter part of Saturday and will, as usual, begin with its Legends Trophy segment of its program. Emanuele Pirro holds a narrow lead in the veterans' championship but Jenson Button and Petter Solberg are snapping at his heels. A familiar F1 name will appear on the Legends' grid, with Monaco GP victor Olivier Panis joining in on the fun which is set to take place at Zandvoort. But wait, there's more! A little bird has told us that Fernando Alonso could indulge in a bit of sim racing among the legends on Saturday.
Round five of the main All Star event - the Pro Cup - will once again include teams from Mercedes, BMW, Bentley and Aston Martin and a vast selection of pro racers.
When: Saturday 5pm UK time (12pm EST - 6pm CET)
Venue: TBC - rFactor2
The field: The Pro Cup series will feature a collection of drivers from the single-seater, GT and endurance categories, while the Legends trophy is set to include the likes of Jenson Button, Jan Magnussen, Emanuele Pirro, Emerson Fittipaldi, Dario Franchitti and Juan Pablo Montoya.
Channel: YouTube, ESPN, Eurosport
---
SRO E-Sport GT Series: SRO's virtual GT five-round championship will see Pro and Silver contenders tackle the Nürburgring on Sunday afternoon. The highly talented Pro field will include AC Milan footballer Alessio Romagnoli in a Lamborghini Huracan, Jenson Button who will share a McLaren with works driver Ben Barnicoat, and perhaps Charles Leclerc at the wheel of a Ferrari 488 GT3.  But many more fast and furious drivers will be battling for top honours
When: Sunday, at 12:45pm UK time (7:45am EST - 13:45pm CET).
Venue: Nürburgring - Assetto Corsa Competizione
The field: A host of pro GT racers and Jenson Button!
Channel: GT World YouTube, SRO Motorsports Twitch and Facebook pages