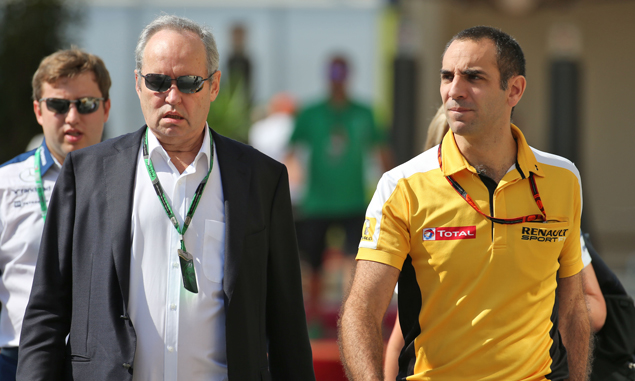 Renault Sport chairman Jérôme Stoll has dismissed the idea that the French manufacturer will increase its budget upon returning as a Formula One works team.
Having grown frustrated with its engine supplier status, Renault carried out an in-depth evaluation of its F1 programme and finally elected to complete the takeover of Lotus in early December.
While it was reported that Renault's factory squad will receive an investment boost, Stoll told renowned French journalist Jean-Louis Moncet that it can function on the same initial budget.
"Not at all, it won't be any more expensive," he replied when asked whether Renault's expenditures will increase next year. "What we were spending as an engine manufacturer had to be the ceiling figure.
"As a power unit supplier, you don't get anything, neither from the sponsors, nor the FOM rights, nor the partnerships. When you become a works team, you have access to all of this and we've made sure to maximise it."
Stoll adds that Renault was flattered to see a certain number of people from F1 reach out to convince the French constructor to step up its involvement in the sport once again.
"Along with the president [Carlos Ghosn], we were really pleased to hear major actors like Mercedes or Ferrari calling for our return as a fully-fledged team over the past few months.
"Such acknowledgement strengthened our belief that we did have a part to play in the sport, as a bona-fide and historic member who has been involved for 38 years."
F1 global exposure a major selling point for Renault
Renault sees road-car relevance in F1 power unit rules
Use the red tabs on either side of the screen to scroll through more Formula One news and features
Click here for a gallery of the McLaren MP4-X
Keep up to date with all the F1 news via Facebook and Twitter