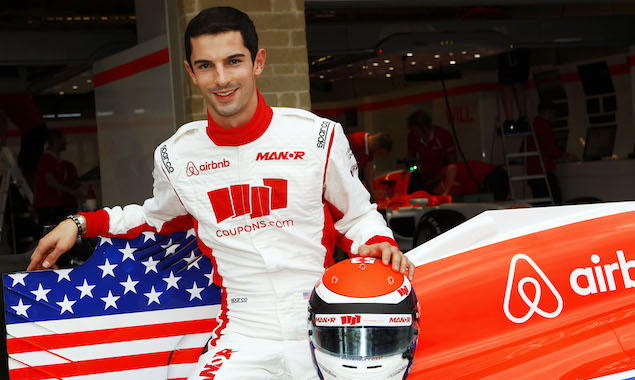 Alexander Rossi fears for the future of the United States Grand Prix at the Circuit of the Americas.
A reduction in funding from the State of Texas this year has left the race organisers struggling to keep the grand prix in Austin viable after four editions. While the round remains on the 2016 calendar, it is currently marked as subject to agreement with the promoter, and Rossi told F1i the signs are not good.
"It doesn't look great, does it?" Rossi said. "Which is obviously the last thing that I want to see because I think having the race there since 2012 has raised the profile massively in the States. Not only do people love going there for the race, all of Formula One loves the race, so it would be a massive loss.
"I hope there's something that can be resolved. We have quite a bit of time before October or November next year so fingers crossed but at the moment I'd say it doesn't look great."
Asked if the race in Austin had been crucial in raising his own profile as a driver in America, Rossi replied: "Yes and no.
"I think it has raised the profile of Formula One in the States but having said that the profile of Formula One is very much about the guys at the front. So it's made a small difference but I wouldn't say it has been a make or break type of thing.
"I think me being in the car has been very strong and I think me being in the car even in the race in Singapore for example would raise the profile. So I don't think it has to be there as much as an American needs to be in a car but having said that I would be pretty heartbroken if we didn't get to go and race back in the States."
Romain Grosjean exclusive: From Lotus to Haas
Haas could surprise a few people - Grosjean
Use the red tabs on either side of the screen to scroll through more Formula One news and features
Click here for a gallery of the McLaren MP4-X
Keep up to date with all the F1 news via Facebook and Twitter