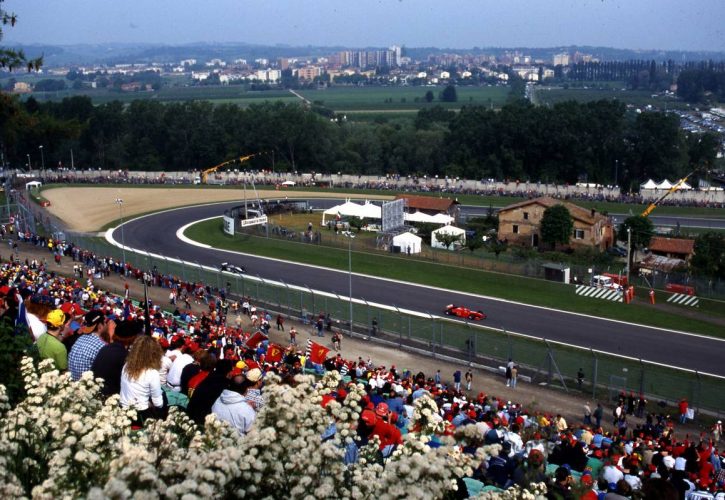 Imola's unexpected return as an F1 venue this year has created an opportunity for the Italian circuit to remain on the sport's calendar in the future says track boss Selvatico Estense.
Formula 1's disrupted season, sparked by the coronavirus pandemic, has put several circuits - old and new, like the Nürburgring and Portimão - on the sport's rebuilt agenda.
When cancellations and delays accelerated before the summer, Imola was among the candidates that spontaneously offered to make up F1's numbers later this year.
Mugello's appearance on the calendar was at first considered as a set-back for the Emilia-Romagna track's ambitions of hosting a Grand Prix for the first time since in 2006.
But logistics and sanitary conditions associated with fly-away races have compelled F1 to focus its efforts on securing dates with European venues, even if the plan will lead to Italy hosting three races in one season, a first since the United States hosted three events in 1982.
"We have been looking for this goal for many years," Imola's Estense told Motorsport.com.
"We talked with the F1 management people for a long time, and now we've achieved the target that we tried to get.
"I think our heritage is so important, we are so famous for F1 that this opportunity came true not only because of Covid, but also because F1 needs to come back to the historical tracks, back to the real passion of F1 fans.
"We are trying to apply to F1 for an opportunity for next year, but there's everything to discuss after the race, I think. Our will is very clear, we are driven by our passion."
Italy is among the countries that has paid a heavy price to the COVID-19 pandemic. However, an improving situation across all provinces and a subsequent relaxing of restrictions means that Imola could fill its grandstands with a decent amount of spectators when November 1 comes around.
"On Friday our minister of health announced that probably after September they will open the opportunity to get spectators into events," said Estense.
"So we cross our fingers and we hope that the grandstands will be available for spectators, but nothing is fixed.
"Everything changes every day, so it's very difficult to make a forecast. Our will is obviously to try to open the event, but who knows?"
Gallery: The beautiful wives and girlfriends of F1 drivers
Keep up to date with all the F1 news via Facebook and Twitter