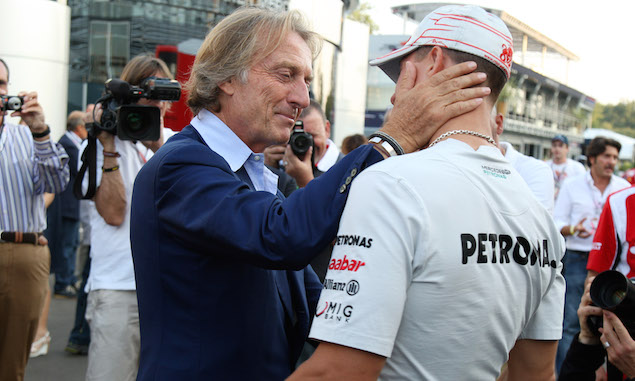 Former Ferrari president Luca di Montezemolo says he still believes "in a miracle" regarding Michael Schumacher's condition.
Yesterday (December 29) marked two years to the day since Schumacher suffered a severe head injury in a skiing accident in the French Alps. The seven-time world champion was in a coma for six months before returning home to continue his rehabilitation in July 2014.
FIA president and former Ferrari team principal Jean Todt said in November that Schumacher "is still fighting", and Montezemolo says he has not given up hope of the German making a strong recovery.
"I think back to this tragedy with deep sadness today," he told Gazzetta dello Sport. "I am close to Corinna, his wife, and Mick and Gina-Maria, his children, and on January 3, the day of his birthday, I will call Corinna.
"Even with this great sadness, I still believe in a miracle. Meanwhile, I will remember the memories of our triumphs."
Schumacher's manager Sabine Kehm was recently forced to deny a media report claiming that the 46-year-old can walk again, saying the claim "is not true".
Technical feature: All of the 2015 F1 steering wheels
2015 F1 season: F1i's drivers review 10-1