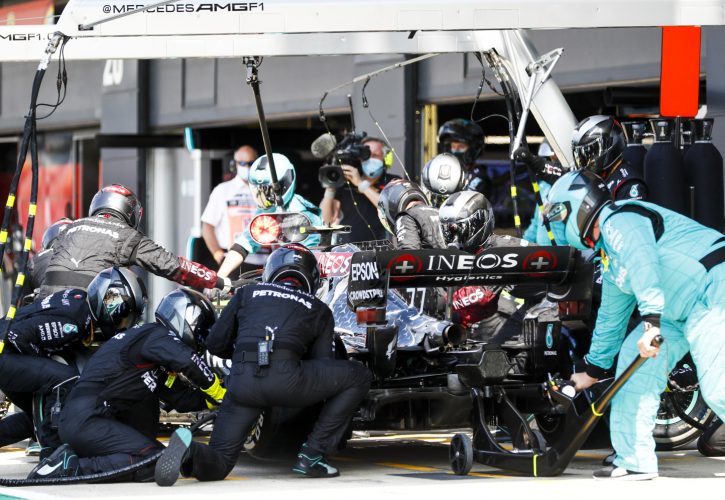 Lewis Hamilton is no fan of one-stop races in F1, the reigning world champion insisting such strategies take away the excitement for fans.
Mercedes was defeated in last weekend's 70th Anniversary Grand Prix, outpaced by Red Bull's Max Verstappen and by the Milton Keynes squad's optimal two-stop tyre strategy.
Pirelli's decision to supply a soft range of compounds for Silverstone's second round was Hamilton and Valtteri Bottas' pain and Verstappen's gain. But the Briton says the two-stop plans at least produced great entertainment for the fans at home.
"We've come here with the softer tyres which has made the racing more exciting," Hamilton said.
"As we said about the two-stop, part of me doesn't want to propose we go with softer tyres moving forward because maybe we'll be in this position again, but ultimately one-stops suck.
"We should never be doing one-stops in this sport, it's never been good watching as a fan, it makes it more exciting when there's more."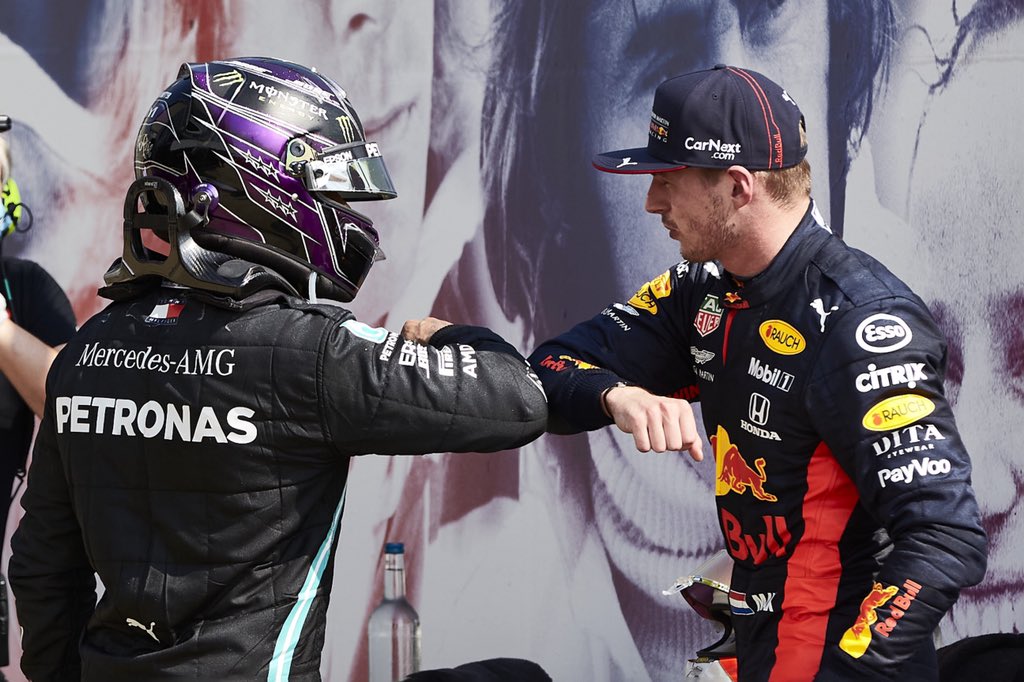 But the surplus of excitement often comes to Mercedes' detriment. However, Hamilton will gladly trade some of his team's dominance for some closer competition.
"I think it's great. I want to have races where they are challenging," he added.
"Obviously the Red Bull seems to be quite close in race conditions to us and stronger so it shows they don't have as bad a package as people said.
"I think it's good. It'll be interesting to see the progression through the year and I definitely won't overlook them.
"I need to keep a close eye on them and keep working to push forwards because it's not going to be easy by any means.
"I don't think my team has that mentality anyway, we just keep out heads down, and yeah I was hopeful today – wishful thinking – that we'd have some sort of race towards the end but maybe in the future we'll get to have some, a bit."
Gallery: The beautiful wives and girlfriends of F1 drivers
Keep up to date with all the F1 news via Facebook and Twitter