The FIA has decided to cut Formula 1 downforce levels for 2021 to protect the integrity of Pirelli's tyres after the issues encountered by several drivers in the British Grand Prix.
Both Lewis Hamilton and Valtteri Bottas, as well as McLaren's Carlos Sainz suffered tyre delamination in the closing stages of the first race at Silverstone, failures that Pirelli investigated and attributed to "challenging operating conditions" and to "the biggest forces ever seen on tyres".
Pirelli had initially planned to introduce new specification tyres for the 2020 season, but the change was scrapped after the rubber was tested and rejected by the majority of teams.
It was then decided to extend the use of the Italian supplier's 2019 compounds into this season and for 2021 before F1's switch to 18-inch wheels for 2022.
Teams had already agreed to trim downforce levels for 2021 to help protect the durability of Pirelli's tyres but in light of the Silverstone issues, the FIA is set to impose an even bigger reduction of downforce levels, mandating the change on the grounds of safety which means that the unanimous approval of the teams is not necessary.
The FIA has imposed a freeze on F1's technical regulations for 2021 to help cap costs following the sport's economic downturn due to the coronavirus.
But reducing downforce levels will now require teams to invest resources to undertake the mandatory design changes.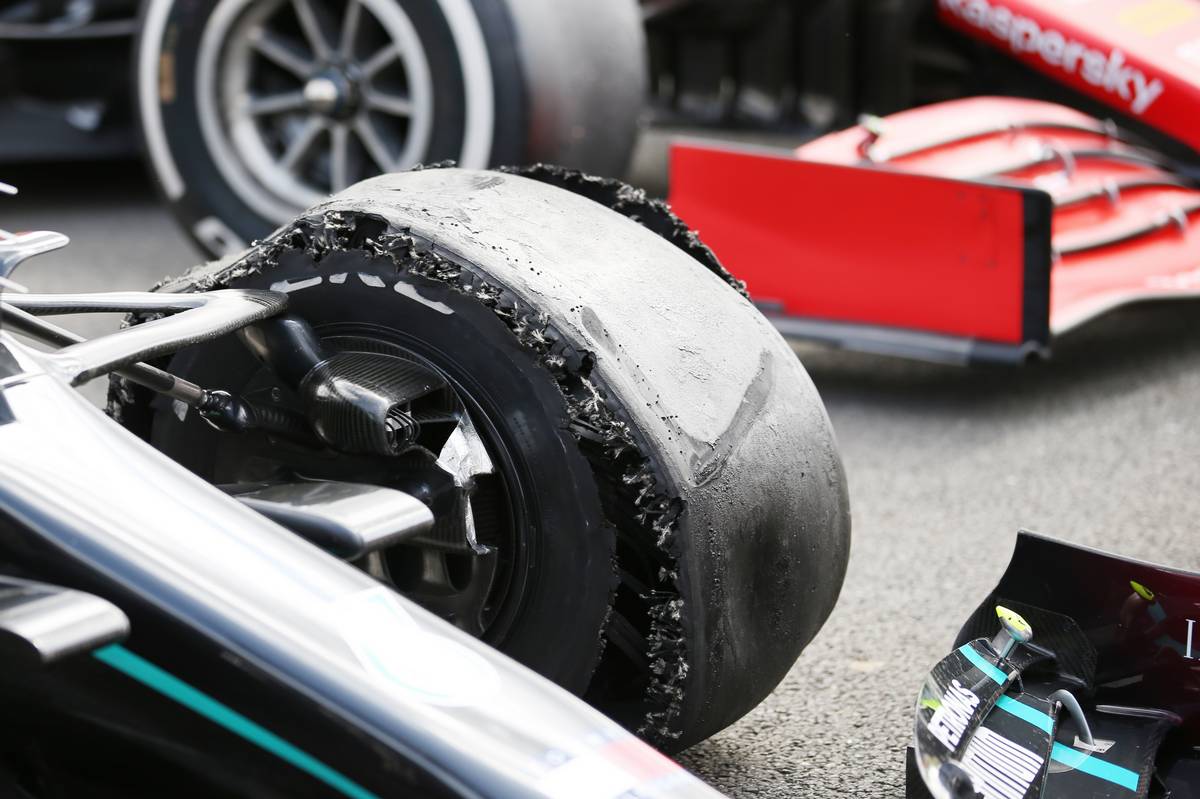 Teams were informed of the FIA's decision on Tuesday in a letter sent to all competitors by the governing body's secretary general Peter Bayer.
"We are grateful for the support we have received as a sport from Pirelli and note that we have asked them to continue providing the same specification of tyres for a third consecutive season.
"We consider that recent events have highlighted that previously agreed aerodynamic changes are insufficient, and hence we intend to introduce some further downforce reduction measures as permitted by Article 2.2 of the 2021 technical regulations.
"These regulatory changes will be discussed with the teams and will require World Motor Sport Council approval (safety grounds)."
Gallery: The beautiful wives and girlfriends of F1 drivers
Keep up to date with all the F1 news via Facebook and Twitter