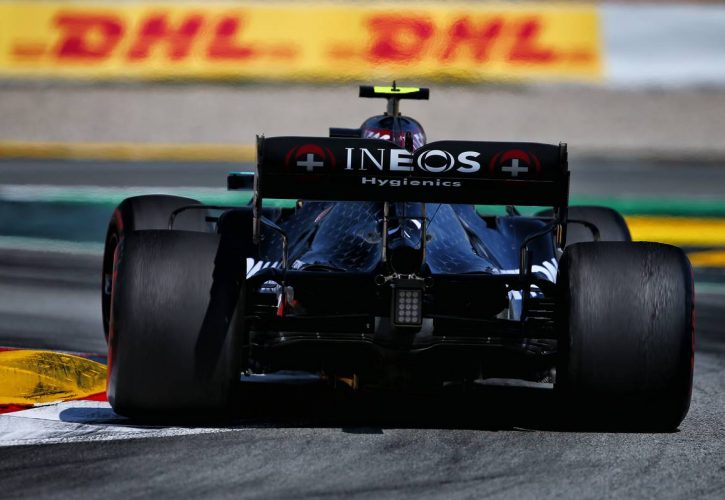 Mercedes boss Toto Wolff says Monza's high-speed track is the perfect venue to test the impact of the FIA's ban on special engine modes in qualifying.
F1's governing body has outlawed from this weekend's Italian Grand Prix the so-called "party modes" used by engine manufacturers to boost performance in qualifying.
The new rule will force teams to freeze engine settings for qualifying and the race, a decision intended to tighten the field although many believe the ultimate objective is to rein in Mercedes' power in the Saturday afternoon session.
Wolff recently said that the new directive could actually boost Mercedes' performance on race day, as restricting output in qualifying will allow it to run its engines harder on Sunday.
"Both the power sensitivity and the importance of qualifying make Monza a perfect track to test the impact of the new Technical Directive which comes into effect at the Italian Grand Prix," Wolff said in Mercedes' Monza preview.
"TD/037-20 limits the usage of engine modes, requiring teams to run the same ICE mode in qualifying and the race.
"It will be intriguing to see how it affects the absolute and relative competitive order on Saturday and Sunday; we're excited to take on the challenge and turn it to our advantage."
Renault engine boss Remi Taffin says that complying with the new rule is a complicated process. Ideally, the French engineer would have liked a bit more forewarning from the FIA.
"We have to adapt to it, but they probably wanted to give us a bit more time so we can look at it," Taffin told Motorsport-Magazin.
"The easiest thing would be, of course, to use the current race mode and use it from the first lap of qualifying. But you can imagine that it's not that easy.
"You have to reassess and re-optimize the whole thing – actually do the job again. The FIA has tried to make things easier and tried to satisfy everyone and therefore moved it to Monza.
"It will take time for this new technical directive to be further refined. But that's okay.
"It's a process: it's not that with Monza everything is black and white. I think it will evolve. You can't turn these complex machines into simple motors in one day."
Gallery: The beautiful wives and girlfriends of F1 drivers
Keep up to date with all the F1 news via Facebook and Twitter