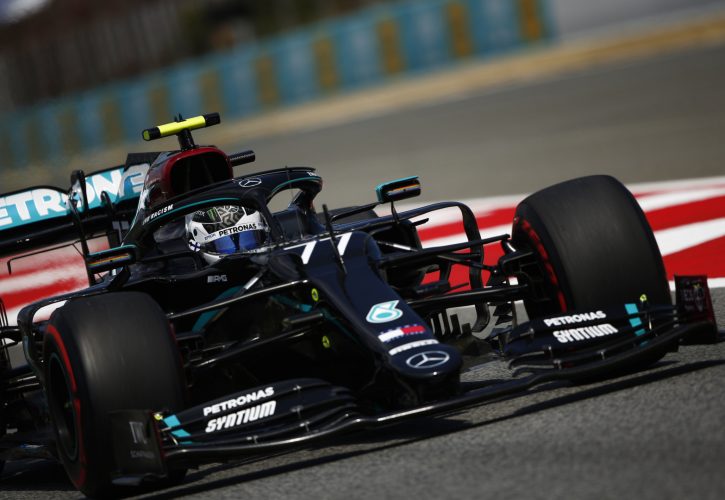 Mercedes boss Toto Wolff says the FIA's upcoming ban on special engine modes in qualifying could boost the Black Arrows' performance on race day.
F1's governing body is set to publish a technical directive in which teams will be required to operate their engines in the same mode for qualifying and in the race, thus banning the use of engine "party modes" in Q3.
The FIA's regulation - which was expected to be introduced at Spa but which will more likely take effect from the Italian Grand Prix at Monza - aims to help officials better investigate and monitor engine compliance.
However, the directive is also believed to have been concocted for the purpose of reigning in Mercedes' dominance on Saturday afternoons. But Wolff warns that the FIA's guidelines could help Mercedes keep its rivals at bay.
"I think the primary goal of the FIA was to implement the rule to better understand and better analyse what is going on with the engines," said the Austrian.
"It's a very complex method between the combustion engine and all the energy recovery system, and having one mode it becomes more easy for the FIA to really see if everything is in compliance.
"We see it very much as a challenge," added Wolff. "We have a good quali mode and we are able to give it a little bit more power in that last session.
"But if that is not possible anymore because everything needs to be smoothed out over the race, then it's not a deficit for us.
"On the contrary, we think we can translate it into more performance in the race. That is something that is a great challenge for us that we will take on once the rule is implemented."
In Barcelona, Wolff explained that any surplus of power deployed in qualifying requires a relative cutback on race day to keep an engine's reliability in check.
Therefore, abstaining from increasing output in qualifying allows to run an engine harder on Sunday.
"If you can avoid damaging your power unit in those few qualifying laps that you have available in Q3 and then the odd lap in the race, the damage metrics goes down dramatically," he said.
"So five laps of quali mode not being done gives us 25 laps of more performance in the race, and that is something we believe will give us more performance.
"You must take into effect even if it may hurt us more in qualifying, which I'm not sure, and it's a couple of tenths, then it will hurt all the others in the same way.
"But for us, we are always very marginal on what we can extract from the power unit, and if we were to be limited in qualifying modes, then well, we will be stronger in the race."
Gallery: The beautiful wives and girlfriends of F1 drivers
Keep up to date with all the F1 news via Facebook and Twitter