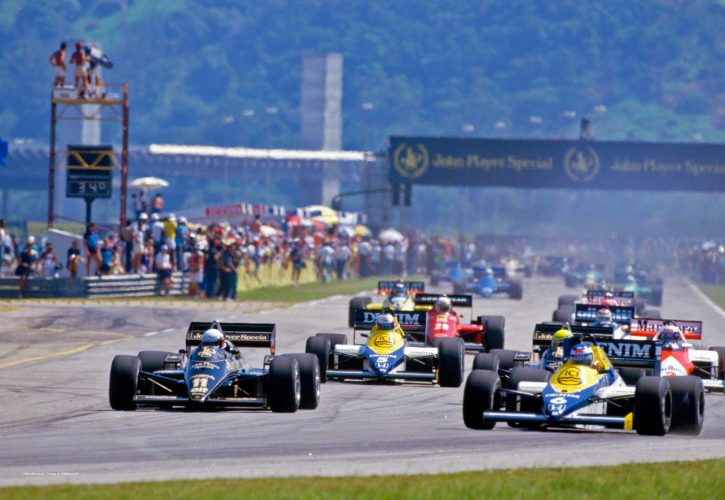 Formula 1 chief executive Chase Carey says he has agreed a deal for the sport to return to Rio de Janeiro, pending permit approval for the construction of the city's new proposed circuit.
However, the new venue located in Deodoro, a military base that was used for several events during the 2016 Olympic games, would be built in the Camboata Forest, with environmental groups currently opposing the project.
Last month, Carey confirmed to the acting governor of Rio that a deal was in the works with the local promoter.
"I am writing to update you that we have now finalised race agreements with Rio Motorsports LLC to host, stage and promote Formula 1 events in Rio de Janeiro," wrote Carey.
"These agreements are ready for execution and announcement by Formula 1 as soon as all necessary licences have been issued by the relevant authorities, INEA/CECA, in Brazil/Rio de Janeiro."
Read also: We could be in for a crazy race at the Ring - Ricciardo
But environmental groups opposing the deforestation of the Camboata Forest - Rio's last forested area - are determined to derail the proceedings between F1 and Rio that will need to clear the technical opinion of The State Institute of the Environment (INEA), the attorney general's office and the State Environmental Control Commission (CECA).
Ultimately, an alternative to the Deodor site could be sought. It is unclear if a Brazilian GP at Rio could take place as early as next year.
Formula 1's previous agreement with Interlagos in Sao Paulo concluded this year, although the event - initially scheduled for November 15 - was canceled due to the coronavirus pandemic.
Gallery: The beautiful wives and girlfriends of F1 drivers
Keep up to date with all the F1 news via Facebook and Twitter