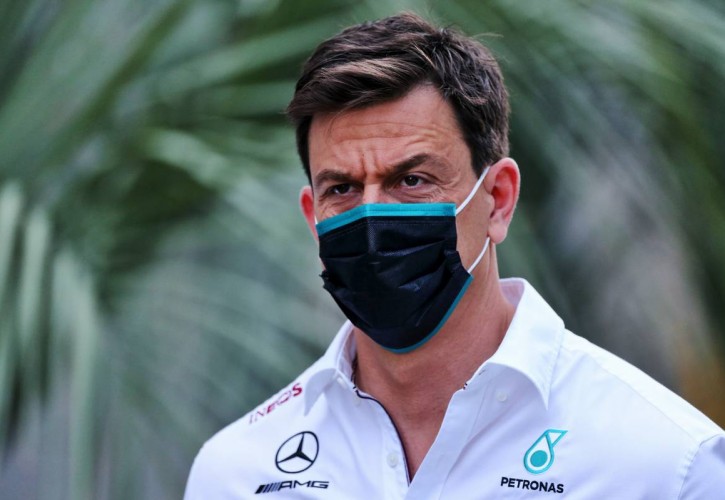 Mercedes boss Toto Wolff, a competent driver in his own right, recalled his once ill-fated attempt to break the lap record at the Nürburgring's Nordschleife as not his best idea.
The Nürburgring is hosting this weekend's Eifel Grand Prix, an event that popped up on F1's schedule as a result of the cancellation of a collection of races due to the coronavirus pandemic.
But the venue's unexpected return has been greeted with enthusiasm by the F1 community, and especially by its German contingent.
"We're very excited to go back to the Nürburgring," said Wolff ahead of this weekend's race.
"It's an iconic race track that plays an important part in Mercedes racing history. It's where the legend of the Silver Arrows was born back in 1934 and we are very proud to have added a few chapters to that rich heritage.
"The Nürburgring also brings back some personal memories for me: I watched my very first race here at the track, it's where I fell in love with motor racing.
"I've also competed in many races here and even attempted the Nordschleife lap record back in 2009, which wasn't my best idea. So I always enjoy returning to the Ring."
Wolff's attempt involved a balls-out run at Niki Lauda's long-standing 6m58.4s lap record of the Nordschleife, that the future Mercedes boss set out to beat onboard a Porsche 911 GT3 RSR.
"Niki said that it was a suicide mission and the stupidest idea he had ever heard of," Wolff recalled.
Wolff's first attempt was a 7m03s that fell just short of the milestone time but pressing on the Austrian blew a tyre at 270 km/h on the fast Fuchsröhre stretch, a failure that pitched the Porsche's hopeless driver into the barriers!
Wolff suffered a concussion and a few broken vertebrae, but more importantly, the crash convinced him that his skills would be better served off the track.
Gallery: The beautiful wives and girlfriends of F1 drivers
Keep up to date with all the F1 news via Facebook and Twitter