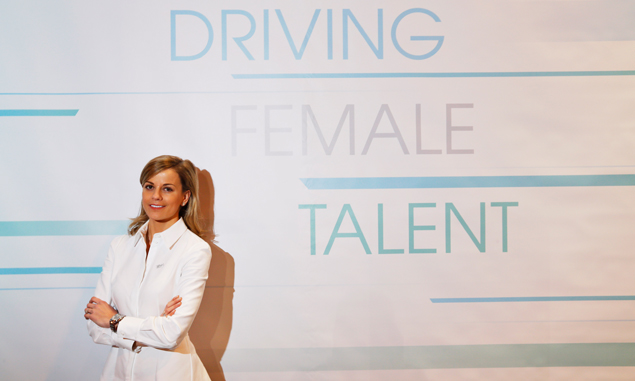 Former Williams F1 development driver Susie Wolff has launched "Dare to Be Different", a new initiative aimed at empowering women in motorsport though it is "not preoccupied with finding the next female F1 driver".
Wolff has joined forces with the Motor Sports Association (MSA), governing body of UK motorsport, in hope to increase female participation across all motorsport areas.
The scheme looks to achieve this through two main avenues: "creating an expansive online community, and bringing young girls (aged 8-14) together with some of the sports' most inspiring women in a series of special events."
Despite becoming the first woman in over 20 years to take part in a grand prix weekend at Silverstone in 2014, Wolff, who retired from competitive racing at the end of last year, does not want to focus solely on promoting female drivers to F1.
"Our main aim with Dare To Be Different is to Drive Female Talent," she said upon the announcement. "This is an ambitious and long-term project that will build an online community of women from all over the world.
"It will connect them through a shared passion and empower them to become the next wave of role models, whilst also providing access to some of the most successful female names in the sport.
"Our UK events for young girls will boost awareness and demonstrate the varied and exciting areas of the sport, showing that they too can dare to be different.
"I'm proud to launch today and must thank my team and our ambassadors for their invaluable contribution and dedication to the project."
Dare to Be Different also boasts three prestigious ambassadors in Williams deputy team principal Claire Williams, Sky Sports TV journalist Rachel Brookes and British racing driver Alice Powell, the only woman to have ever scored points in the GP3 Series.
Honda exclusive Q&A: Realistic expectations for 2016
Feature: What happens on any given F1 Saturday?
Technical preview: What changes in 2016?