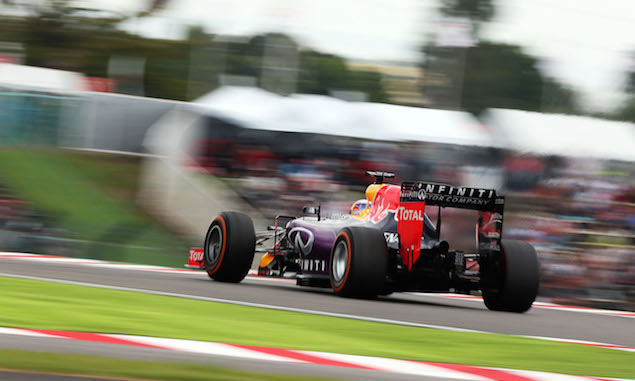 Pirelli motorsport boss Paul Hembery says a lap time gain of five seconds is still possible in 2017 with less dramatic regulation changes.
While the FIA had originally announced plans to make cars faster and more aggressive looking in 2017 with a lap time gain of five seconds, the teams recently voted in favour of less severe changes to aerodynamic regulations after Pirelli said it would have to impose much higher restrictions on tyre pressures to deal with the increased loads.
Hembery says the restrictions only related to the tyres in their current specification, with Pirelli able to deliver a different type of tyre to handle the increased downforce but which would not meet the current requirement for two to three pit stops.
"We can make a tyre to resist any load you want, but it won't be the same tyre we use today," Hembery said at the Autosport International show. "So if you want 50 or 60% higher load with aero, you're not going to have the type of tyre we've had the last few seasons.
"The indication we've given is, if you want to keep the normality of what we've been used to in F1, there are limitations to the loads you can use."
And Hembery says the reduction in lap time brought about by the revised aerodynamic regulations coupled with natural improvements in car development means a five second gain is still realistic.
"There's going to be natural evolution from 2015 to 2017 anyway with development. Add in wider tyres and wider chassis, you're going to be four to five seconds quicker."
Keep up to date with all the F1 news via Facebook and Twitter