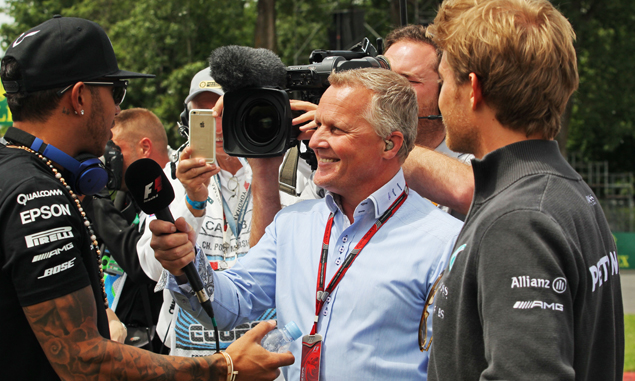 Former grand prix winner Johnny Herbert suggests that Formula One weekend feature two races, with the Saturday contest earmarked for the Constructors' championship and the Sunday event for the Drivers' standings.
The topic surfaced last summer when the FIA announced "several exciting and innovative changes to the qualifying and race weekend formats" following a Strategy Group meeting.
Since then, several Friday free practice sessions were disrupted or cancelled in Japan, Russia, the US, and Mexico, leading some drivers to also call for a reshuffle. But while Ferrari's Kimi Raikkonen leans towards a more condensed, two-day weekend, Herbert brings forward a new proposal.
"It frustrated me […] when drivers started expressing their dislike at driving on Fridays," he told Downforce Radio at the Autosport International show. "Their argument was 'it's just data gathering for engineers, I don't enjoy it'. When I was in F1 I wanted to drive as much as I possibly could and we were testing in those days!
"So how do we make that more entertaining for fans and drivers? What about an hour and a half session on Friday, then a half-hour qualifying straight away? Then on Saturday a warm-up for half an hour or so, then an hour long race for the Constructors' points. That can be the Teams' race."
Triple world champion Lewis Hamilton repeatedly asked to be given greater freedom over race strategy during the final three races of 2015. Herbert agrees this should be one of the most prominent features in his proposed Sunday race.
"[It] could be what I think everybody wants to see: the Drivers' race. They can be given a strategy on a page, but then into the race you'd go. Let the drivers dictate it.
"Let's have those great gladiatorial races we used to have with Senna v. Prost in the same team. The drivers can make those decisions and it will make things more variable. It should be their choice. We are human, we should be allowed to be.
"These are the best drivers in the world, let's see them go head-to-head and let's see them battle. Making Friday mean something, giving Saturday to the teams and giving us what we want on Sunday could be just what Formula One needs."
Replying to Hamilton's request, Mercedes motorsport boss Toto Wolff had said that drivers picking their own strategy would lose "every single race".
Feature: Swindlers, liars, and fraudsters - F1's most curious characters