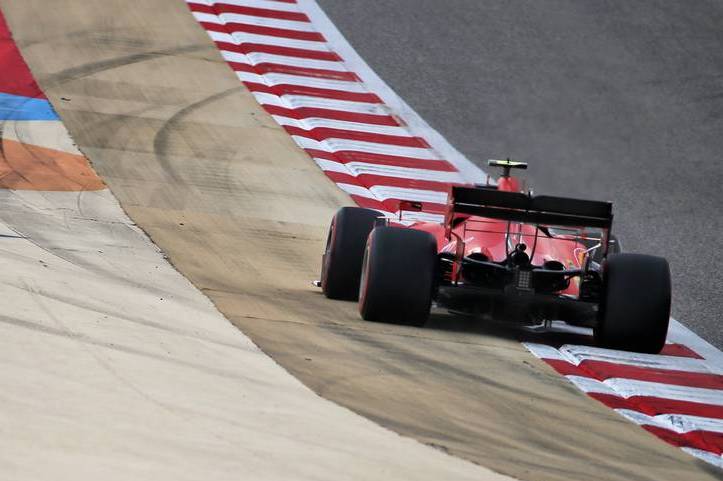 FIA race director Michael Masi has agreed to scrap lap time deletions for track limit violations in Bahrain following Friday's drivers' briefing.
Ahead of the Bahrain GP weekend, the governing body warned drivers that lap times would be deleted for drivers exceeding track limits at Sakhir's Turn 4, a corner that was not previously subject to any monitoring by the stewards.
In Friday's opening day of running, race control deleted 33 lap times, with Lewis Hamilton leading the number of offenses with five transgressions, while Sebastian Vettel and four other drivers saw their lap times canceled on four occasions.
In Friday evening's drivers' briefing, Vettel remarked that limits at Turn 4 had never been monitored in the past. Hamilton added that sanctioning drivers at the corner, a potential overtaking spot, could spoil the racing on Sunday.
After hearing the drivers' arguments, Masi subsequently issued a race directors' note in which it was confirmed that lap times would no longer be deleted.
"The track limits at the exit of Turn 4 will not be monitored with regard to setting a lap time, as the defining limits are the artificial grass and the gravel trap in that location," read Masi's note.
However, Masi insisted that "in all cases during the race drivers are reminded of the provisions of Article 27.3 of the sporting regulations".
The specific article stipulates the following: "Should a car leave the track the driver may re-join, however, this may only be done when it is safe to do so and without gaining a lasting advantage.
"At the absolute discretion of the race director a driver may be given the opportunity to give back the whole of any advantage he gained by leaving the track."
Gallery: The beautiful wives and girlfriends of F1 drivers
Keep up to date with all the F1 news via Facebook and Twitter