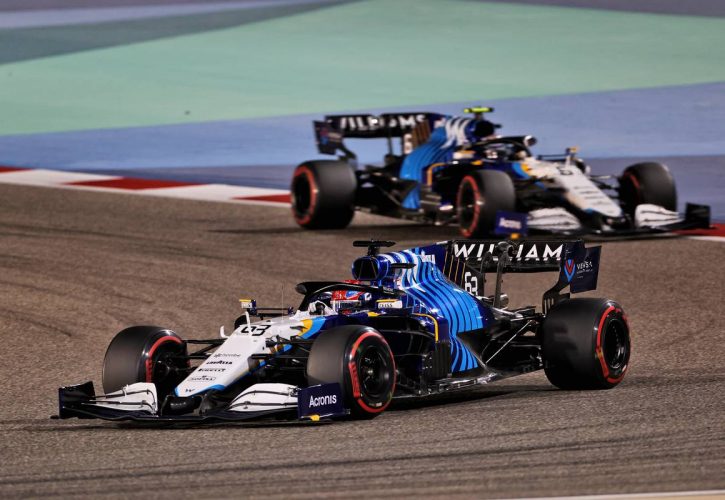 George Russell hailed Williams' decision to finally appoint a technical director, insisting the move, coupled with the team's now sound financial foundation, will allow it to "focus on performance" in the future.
Paddy Lowe's temporary leave of absence after overseeing arguably the worst start in Williams' history in 2019 became a permanent departure in June of that year.
But the Grove-based did not replace its former technical director and functioned for almost two seasons without anyone guiding or overseeing its technical department.
The arrival this year at the helm of Williams of former VW motorsport boss Jost Capito led to the hiring of his former VW colleague François-Xavier Demaison, a man who successfully engineered several key VW motorsport programs, including the manufacturer's title-winning endeavour into the World Rally Championship from 2013 to 2016.
"I think it's incredibly important to have a technical director," said Russell.
"Basically, you've got so many different departments, a Formula 1 race car is one massive jigsaw puzzle, you've got to put those pieces together of which a technical director is the one orchestrating that.
"It's been very difficult and there's been a lot of people have been put in and had to do jobs that they weren't necessarily signed up for because there wasn't anybody necessarily leading them and they were having to lead themselves.
"They were just doing jobs that wasn't their role because of the situation."
Williams' acquisition last summer by US private equity firm Dorilton Capital delivered not only a new lease of life to F1's third most successful team, but also a new impetus and direction that bodes well for the outfit's future according to Russell.
"In the years to come, with the arrival of [Capito], I really feel that we've got a firm boss at the helm who will be able to structure a proper technical team around us to help improve ultimately the performance of the car," added the Briton.
"Obviously we've not had a technical director in my whole reign at Williams, which is crazy to think about.
"The priority I guess in my whole time at Williams until Dorilton took over was keeping the team afloat, keeping people's jobs alive, keeping the team alive, as opposed to making the car go as fast as possible.
"The focus was just keeping the team in Formula 1 which was absolutely the correct thing to do but now the funds are there and we can now get back to fully focusing on the performance."
Gallery: The beautiful wives and girlfriends of F1 drivers
Keep up to date with all the F1 news via Facebook and Twitter