Sebastian Vettel has revealed how he spent last year's lockdown ahead of the start of the 2020 F1 season, a period during which the German driver indulged in an activity that literally gave him "a buzz".
Vettel is anything but your typical run-of-the-mill F1 driver. Not only because of his outstanding success in the sport as a four-time world champion, but also because of a down-to-earth outlook on his existence and a private life void of razzmatazz or bling.
Last year, when F1's season was disrupted by the COVID-19 pandemic and racing was brought to a standstill for almost four months, the 33-year-old former Ferrari charger didn't rush out to buy a state-of-the-art simulator to compete online with his colleagues; he didn't even spend much time restoring one of his old classic motorcycles from his collection at home in Switzerland.
As a man acutely aware of the environment and concerned by climate change, and who tries to make personal choices in his everyday life that benefit the earth rather than hurt it, Vettel used part of his spare time to enroll in an internship on an organic farm!
The Aston Martin driver revealed his endeavor on Wednesday in Vienna where he attended a Bio Bienen Apfel event as the project's ambassador.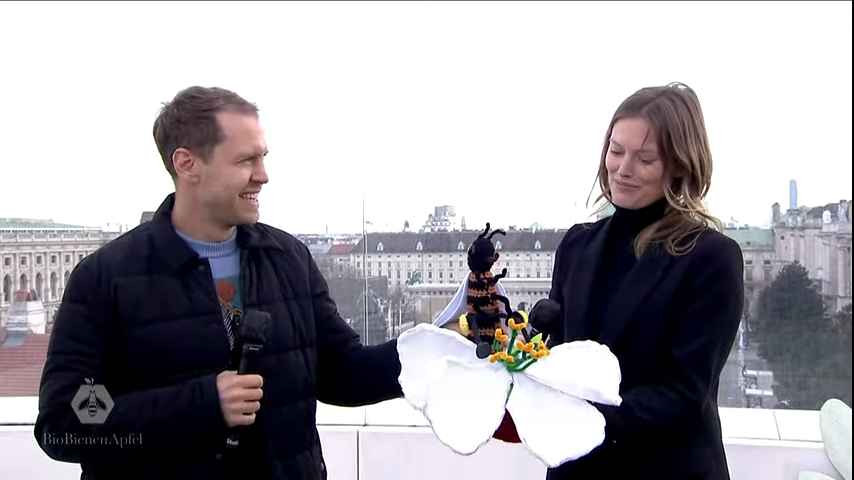 "It was the first lockdown last year and since I had more time available than planned," he said. "I thought about what I could do and what I was interested in.
"The topic of agriculture and farming interests me."
But Vettel channeled his interest specifically towards a crucially vital component of the world's ecosystem: the bees, hence his affiliation with Bio Bienen Apfel whose main objective is to stablilize the bee population and increase it naturally.
"Formula 1 and environmental protection are not a contradiction in terms," rightly argued Vettel. "To be prepared for the challenges of the future, one must have the courage to open up new horizons.
"I support the Bio Bienen Apfel project because I am convinced that everyone can make a contribution. We need to take a step forward for bees."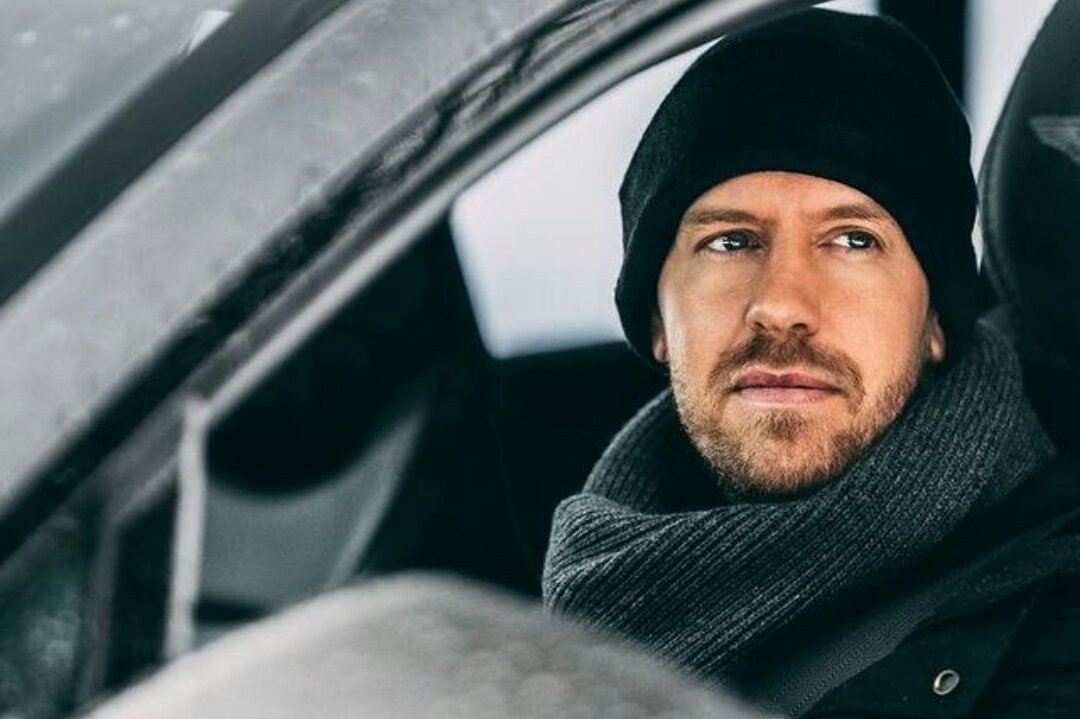 Vettel said that his strict dietary concerns as an F1 driver instilled over the years his interest in organic farming and its produce.
"I became interested in this as an athlete, through nutrition," he said. "What can you do to eat healthier and get more performance out of your body?
"You ask yourself questions and eventually realize that not all vegetables are created equal. Not all apples contain the same nutrients.
"So I took the opportunity last year to find out more about this topic and I found it very interesting to know it in practice and to talk to people who deal with it every day. It was certainly very interesting".
It's all just par for the course for Vettel who announced ahead of the start of the 2021 season a collaboration with Austrian water treatment company BWT, with whom the 53-time Grand Prix winner aims to promote the unnecessary use of disposable plastic water bottles
"As a Formula 1 driver, I think it's right to speak up on this subject and have my voice heard," said Vettel last month.
"I am pleased to have found a partner in BWT that shares the same perspective and goals. By cutting down the amount of plastic waste, we can make the world a little better, sip by sip."
Sebastian Vettel, F1 World Champion and Renaissance man extraordinaire!
Keep up to date with all the F1 news via Facebook and Twitter