Mercedes chief strategist James Vowles admits that over four years on he's still scratching his head to understand Nico Rosberg's sudden decision to retire from the sport.
Just days after clinching the 2016 F1 world title after a final shootout with Mercedes teammate Lewis Hamilton in Abu Dhabi, Rosberg shocked the world of motorsport when he announced that he was hanging up his helmet, for good.
Speaking along with several of his Mercedes AMG F1 colleagues on F1's latest Beyond the Grid podcast, Vowles said he was baffled by the decision as he believed Rosberg would have been in the running for more race wins and perhaps another championship in 2017.
The British engineer recalled the "bizarre moment" when Mercedes team boss Toto Wolff broke the news to his troops.
"Toto called us into the office and we didn't really know what to expect," Vowles said. "But if Toto said 'list five things I might be about to say', Nico retiring wasn't on that list.
"It was just a bizarre moment. Even now, it's kind of quite hard to work out why he just decided to ask to be released from his contract because even if he wasn't going to beat Lewis again, he was in a good car, he would be winning races, he would be part of a team that was doing something amazing.
"But there must have been very personal reasons for it. He'd obviously achieved what he wanted to, but it was a big, big shock."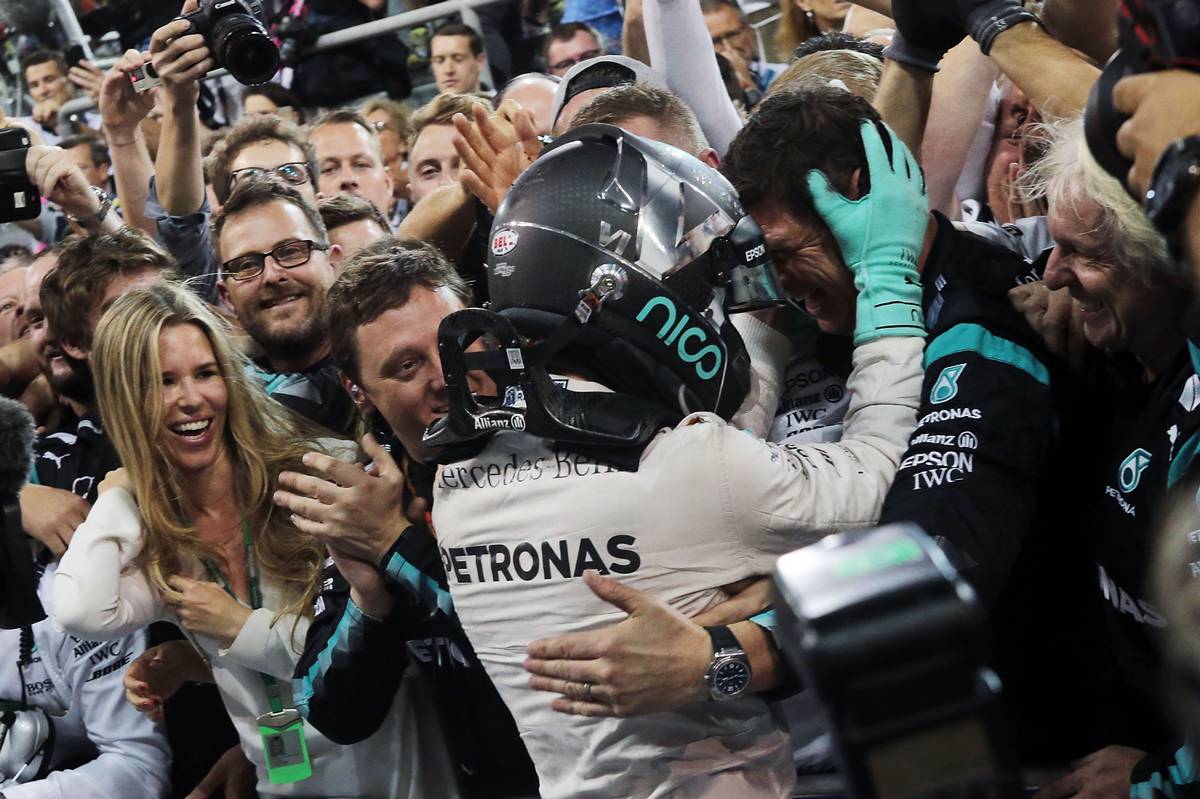 Despite others urging him over the years to return to the grid, Rosberg stayed the course and never reneged on his decision to call it a day on his time as a racing driver.
Since, the 2016 world champion has become a "green" entrepreneur, investing in sustainable technologies, most of which are in the field of electric mobility.
But Rosberg is also keeping his competitive juices flowing as the founder of the RXR Extreme E team which won the electric off-road series' first ever race recently in Saudi Arabia.
At the time of his retirement, Rosberg said he had made up his mind to retire ahead of F1's 2016 season finale, although he wondered at one point if he would "have the balls" to enforce the decision.
"The thing that gave me most clarity before Sunday's race was the thought of 'I'm actually going to win here today, this is going to be my last race, so let's take it all in'," he explained.
"It took away some of that massive pressure, so that was very nice. That finished as soon as the lights went off because after that it was the most intense, crazy and tough race of my life.
"Then it was just a process on Monday. I didn't know if I had the balls, so it took a bit of time.
"I've achieved this childhood dream now and I'm not willing to do that sort of commitment again for another year. I'm not interested in coming fourth or whatever. I'm a fighter and I want to win."
Gallery: The beautiful wives and girlfriends of F1 drivers
Keep up to date with all the F1 news via Facebook and Twitter