Colton Herta says he would be "interested" in racing for Haas in F1, but only if a drive with the US outfit was part of a Ferrari-backed program.
Last weekend, the 21-year-old Andretti Autosport driver showcased his talent in the second round of the NTT IndyCar Series at St. Petersburg where his dominant display brought him his fourth career win in the championship and his first victory on a street circuit.
Herta's overalls were still drenched in champagne on Sunday when motorsport legend Mario Andretti suggested the time for the young American to consider a switch to F1 was fast approaching, even more so following last week's announcement of the addition of the Miami Grand prix to F1's 2022 calendar.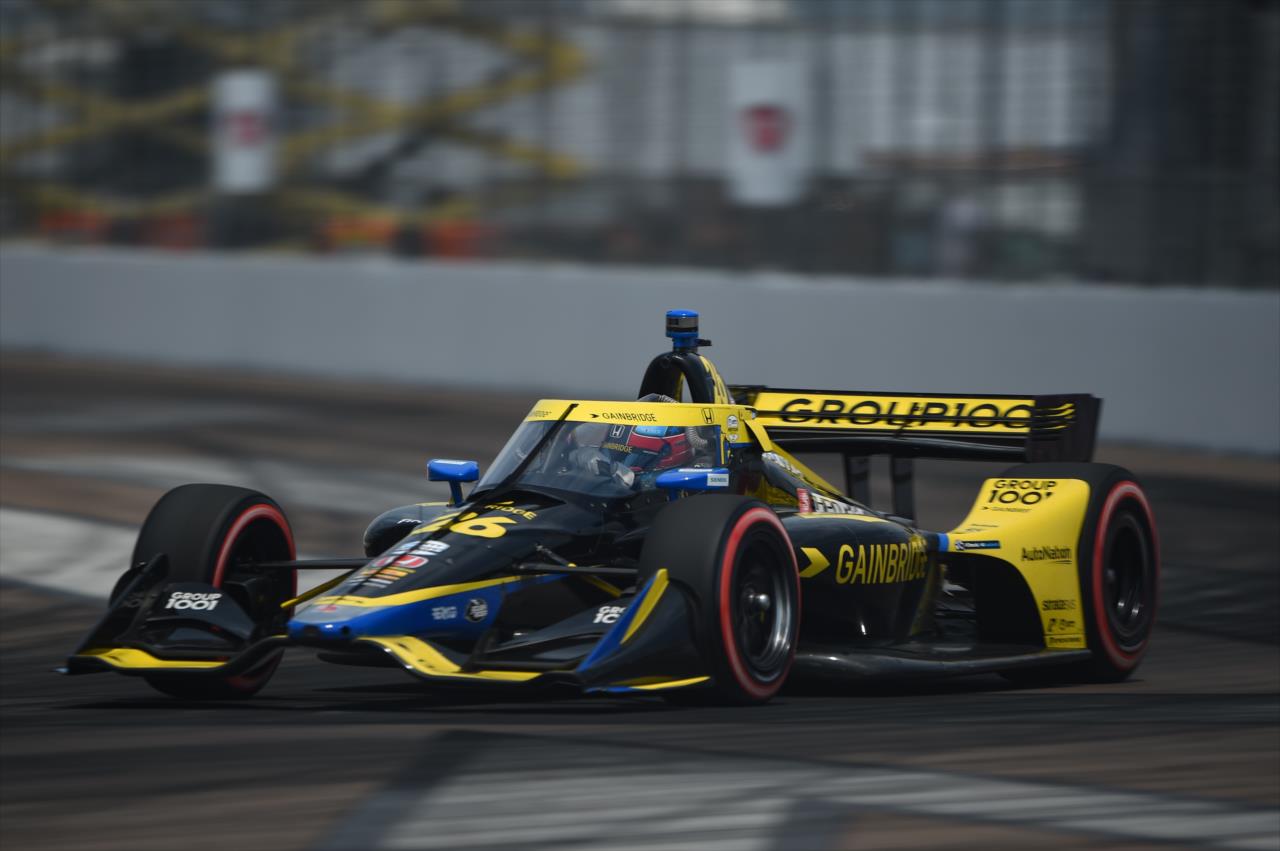 But securing a spot on F1's grid with a top team is anything but a realistic proposition for Herta.
However, a drive with a lower tier squad backed by a front-running outfit would interest the talented young American who spent his early formative years racing in Europe and dreaming of F1. Although he admits that for now, it's all conjecture.
"Any conversation about Formula 1, it doesn't really do much for me, unless you're putting pen to paper," Herta said, quoted by RACER.
"There's so, so many unknowns and stuff that never ends up happening. People can say that all they want, but the fact is, until it happens, it doesn't mean anything.
"I would be interested, of course. I think it's kind of unrealistic to be, and almost arrogant, in a way, to just say, 'Well, I need to be in a top three team.' I think you have to work for it."
The prospect of starting at the lower end of the field inevitably makes Haas – F1's only American team – a logical port of entry, under one condition.
"Honestly, if I would get the call to go to Haas or something, it would be something I'd be interested in, but only if it was from a Ferrari-backed program, and then I had the opportunity to move up," Herta said.
"I'm not going to go over there and sign a three-year deal just with Gene Haas, but I'd sign a deal with Ferrari, and if they put me in a car like that, I would drive it and try to get up to a top team."
Herta revealed that one F1 team principal had sent him a congratulatory message after his St. Pete win, a sign that his talent is perhaps on someone's radar in F1.
"People are definitely watching, and I would love, if nothing comes else out of it, just test a Formula 1 car," he said. "Because I'm sure even the bad cars feel pretty amazing to drive."
Gallery: The beautiful wives and girlfriends of F1 drivers
Keep up to date with all the F1 news via Facebook and Twitter