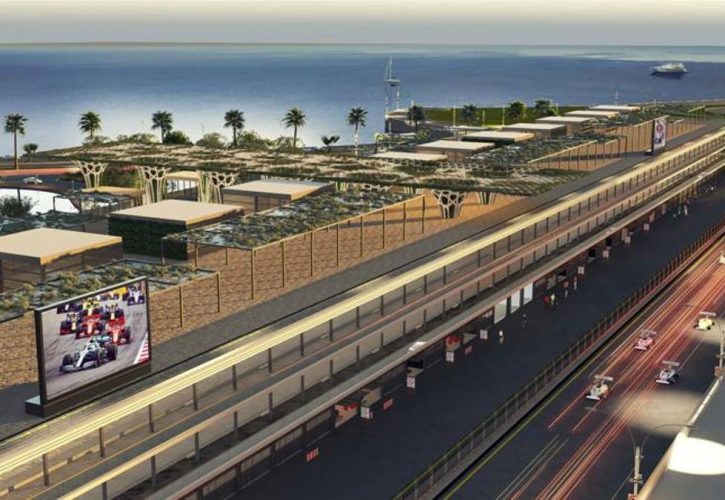 The organizers of the Saudi Arabian Grand Prix have released the first images of the Jeddah Corniche Circuit's spectacular pit complex.
Saudi Arabia will make its historic entry in Formula 1 later this year in December as the penultimate round of the 2021 F1 World Championship.
Jeddah's street circuit, located approximately 12km north of the city centre, will unfold over 6.175km and feature 27 corners, with average speeds expected to reach over 250 km/h according to simulations.
Developed in collaboration with Formula 1's resident architect, Tilke GmbH & Co, the track will utilize existing roads unwinding along the Red Sea Coast but will retain a fast-flowing character.
On Tuesday, the Saudi Motorsport Company released the first renderings of the four-storey pit complex designed by Tike's Ulrich Merres that "takes the form of a composed landscape of multi-storey staggered buildings sitting splendidly alongside the main straight of the Jeddah Corniche Circuit, defined in its detail by straight and sleek lines," said SMC in a statement.
15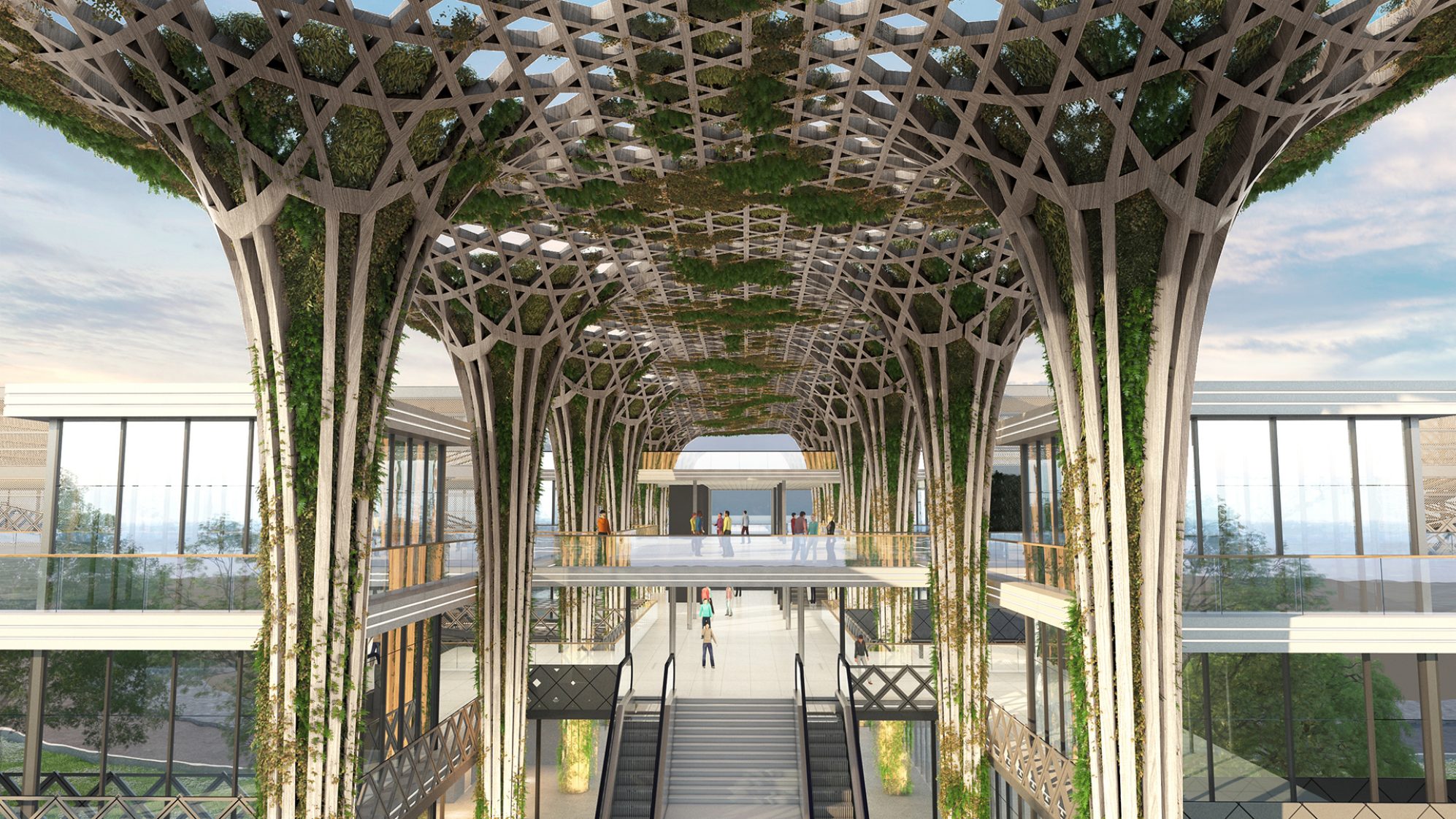 "We are delighted to share these exclusive renderings of our stunning Pit and Team Building with the world today," added HRH Prince Khalid Bin Sultan Al Abdullah Al Faisal, Chairman of the Saudi Automobile & Motorcycle Federation (SAMF).
"The Pit Building stands as a symbol of all that this race represents: welcoming, modern and spectacular.
"With only six months to go until the pinnacle of motorsport reaches Saudi Arabia, preparations are progressing at an incredible rate as our dedicated team gears up for the first ever Formula 1 Saudi Arabian Grand Prix.
"We can't wait to welcome you to Jeddah next December for a weekend of record-breaking racing and world class entertainment."
Keep up to date with all the F1 news via Facebook and Twitter