Mick Schumacher says that he would willingly give up his own Formula 1 career in exchange for the opportunity to sit down and talk with his father, seven-time world champion Michael Schumacher.
Schumacher won two world championships with Benetton in the 1990s and five more with Ferrari in the 2000s before retiring from the sport at the end of 2006.
He returned in 2010 as part of the line-up for the new Mercedes team alongside Nico Rosberg, before finally hanging up his race suit for good at the end of 2012 after taking part in a total of 306 races.
A year later he suffered a serious brain injury while skiing with his family, including son Mick who was 14 at the time. He continues to recover at his Swiss home with the family preferring to keep his current condition private.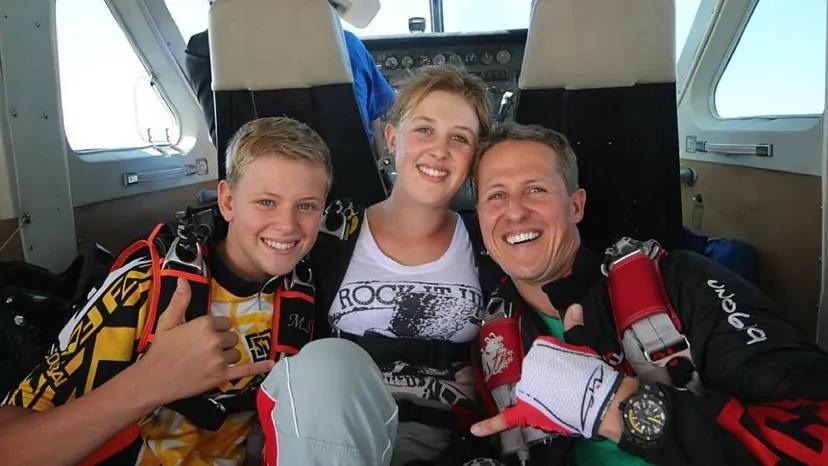 But the extent of his absence in the intervening years had been laid bare by Mick's comments in a new Netflix documentary about his father life.
"Dad and me, we would understand each other now in a different way now," he said in an interview filed for Schumacher. "Simply because we speak a similar language, the language of motorsport.
"We would have so much more to talk about," he added. "That's where my head is most of the time. Thinking that it would be cool that would be. I would give up everything just for that."
That would undoubtedly be a huge sacrifice for anyone to make: since his father's accident, 22-year-old Mick has gone on to forge his own successful career in motorsport.
After a low-key start in karting, Mick moved to single-seaters in the Italian F4 series in 2016 and in 2018 secured the FIA Formula 3 European title with Prema that opened the door to Formula 2 in which he emerged victorious in 2020.
That led to his Formula 1 race debut with the Haas F1 Team at the start of this year.
However the current VF-21 chassis is not seen as competitive. Mick and his team mate Nikita Mazepin are the only full-time drivers not to have secured a point in the first 14 races of the current season.
While the future undoubtedly offers better things to come in F1, Mick understandably often finds him thinking about the past.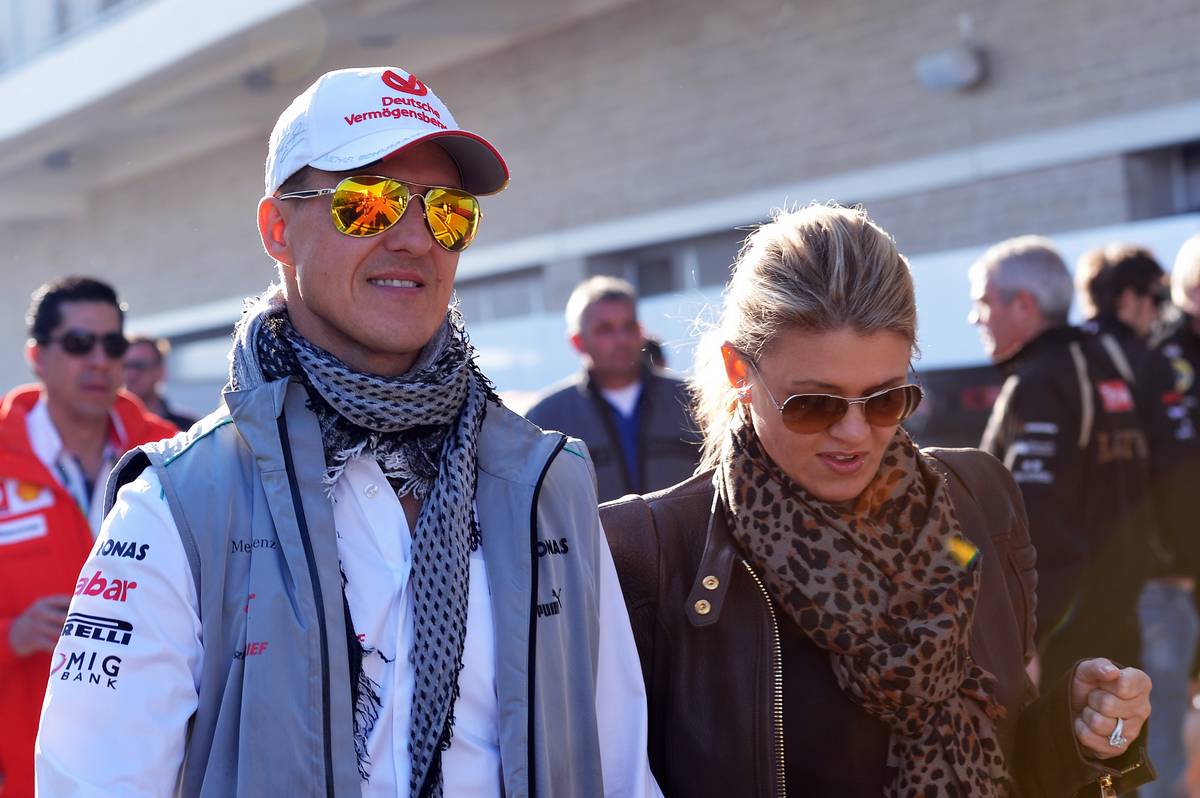 "When I think about the past now, the images that pop up in my head are usually the four of us having fun," he said, referring also to his mother Corinna and sister Gina-Maria.
"I see images of us driving a go-kart in the meadow. I see images of us when we're out and about with the ponies, sitting on the carriage. Really many moments that resonate with joy.
"Since the accident, these experiences, these moments that I believe many people have with their parents, are no longer present, or to a lesser extent.
"And in my view, that is a little unfair."
Gallery: The beautiful wives and girlfriends of F1 drivers
Keep up to date with all the F1 news via Facebook and Twitter