Former F1 driver Jos Verstappen has been talking about how he trained his son Max to overtake only in the most difficult places on the track in preparation for his own future motorsport career.
The elder Verstappen competed in 106 Grand Prix races between 1994 and 2003 for Benetton, Footwork, Tyrrell, Stewart, Arrows and Minardi but never succeeded in winning a Grand Prix and was on the podium just twice in Hungary and Belgium.
Having followed in his father's footsteps into Formula 1, Max has already made 134 Grand Prix starts and picked up 17 wins. This season sees him with his best chance yet of seizing a maiden championship, thanks in part to lessons taught to him by his father,
"Even at karting level I tried to teach him as much as I could," Jos said in an interview with Speedweek magazine this week.
"There are so many aspects to consider: the driving itself, how you overtake, then the set-up of your car," he explained.
"Overtaking was a huge issue for me because you can overtake the wrong way in my opinion.
""If Max lost time in an overtaking manoeuvre, I tried to explain to him how he could do it better.
"This went as far as forbidding him to attack on the straights or in places that seemed too easy to me," Jos said. "I told him 'you are only allowed to attack here, here and there, otherwise not'.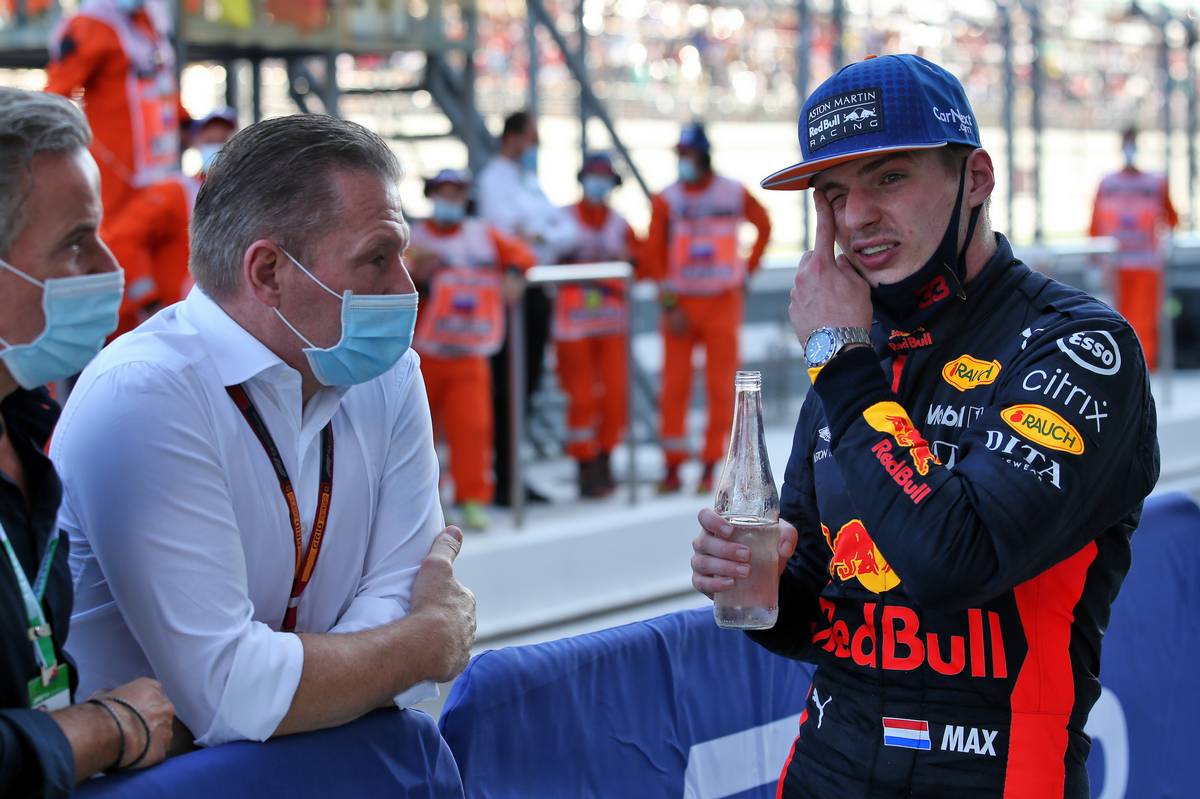 "Those were corners where the others might not attack. That's one of the reasons why we have the impression in Formula 1 today that Max can overtake anywhere.
"An overtaking manoeuvre is not a product of chance," he insisted. "A driver has to keep a sharp eye on his opponent, spy on his weaknesses and really get to grips with his rival.
"Max trained and internalised this for years in karting."
However when it comes to Max Verstappen's unflappable demeanour that has become one of the most formidable weapons in his armoury in recent seasons, not even Jos could take any credit.
"He has always been mentally very strong." Jos said. "I know I'm not the easiest person to work with and I demanded a lot from Max.
"Of course you can point out a lot of things to him, but this inner calmness corresponds to his character," he acknowledged. "You can't train something like that.
"With many victories, he naturally built up huge self-confidence step by step. And when you believe in yourself so strongly, that doesn't go away."
Gallery: The beautiful wives and girlfriends of F1 drivers
Keep up to date with all the F1 news via Facebook and Twitter