Daniel Ricciardo has unveiled his special US Grand Prix helmet design, and it's a dark stunner that pays tribute to his childhood hero and Nascar legend, the late Dale Earnhardt.
In addition to sporting the one-off lid during the US Grand Prix weekend, Ricciardo will pair the helmet with Earnhardt's 1984 Wrangler Chevrolet Monte Carlo for a series of demo runs that will take place on Saturday and Sunday, courtesy of the historic car's owner, McLaren boss Zak Brown.
Nicknamed 'The Intimidator', for his aggressive – and initilidating - driving style, Dale Earnhardt Sr. was tragically killed in a three-car crash that occurred on the final lap of the Daytona 500 in 2001.
4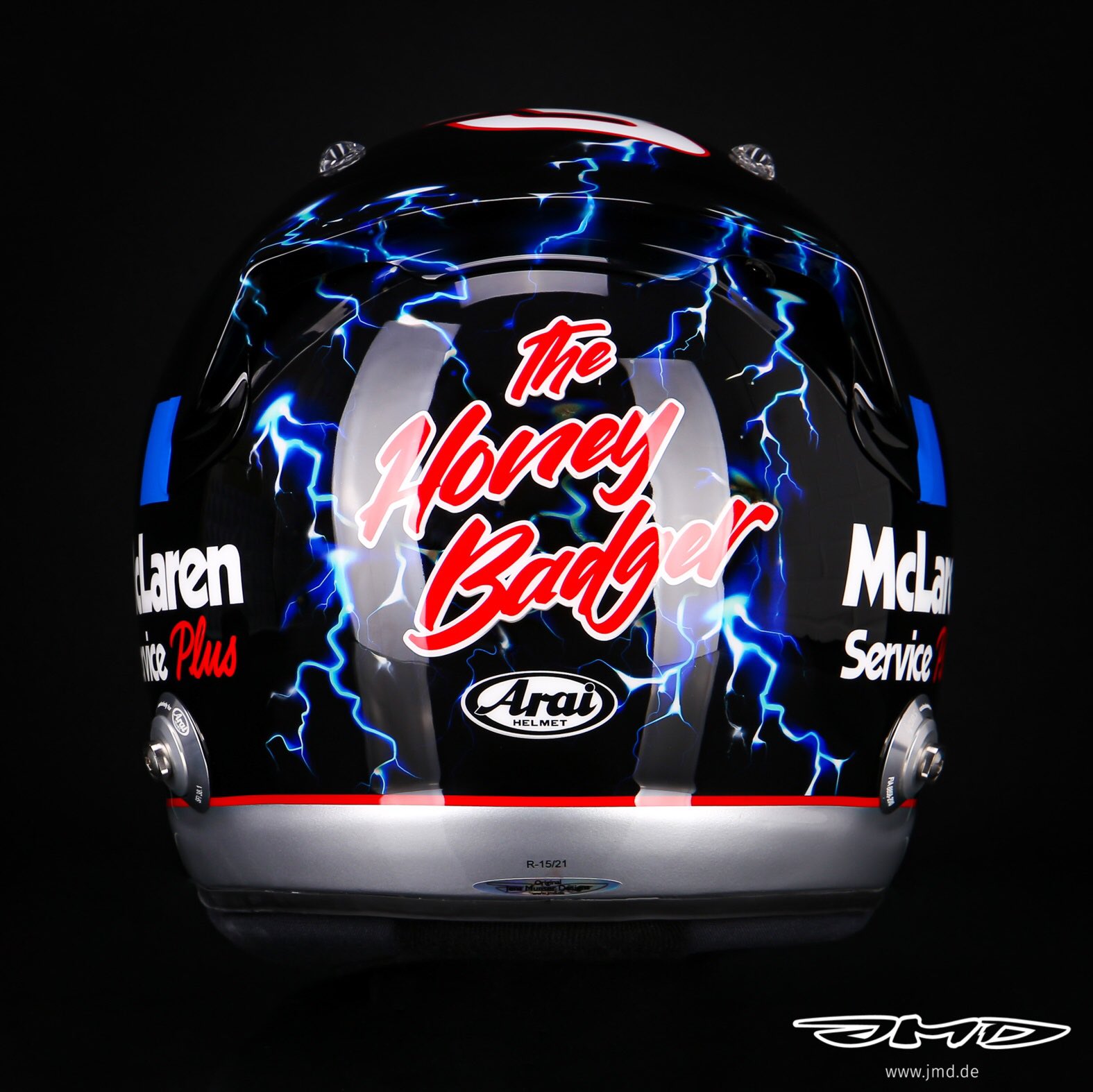 But the 76-time NASCAR winner and 1998 Daytona 500 victor has always held a special place in Ricciardo's heart.
Ricciardo revealed that his choice of n°3 in F1 - Earnhardt's trademark race number - was directly inspired by his hero as was his own informal title - The Honey Badger - inscribed on the back of his helmet.
"He was a hero for sure, and it was really in 2014 when I took on the No. 3, and I also had it in the back of my mind to take on 'The Intimidator' and my version of that was 'The Honey Badger'," said the Aussie earlier this year.
"I felt it was my year to make a bit of a statement, to be the guy that was, let's say, not afraid to put on a big move, to race hard.
"I didn't feel I'd quite had that yet, and that first year with Red Bull was the first chance to make that statement and to earn that reputation.
"For sure, part of that was on the back of Earnhardt and how he inspired me."
Gallery: The beautiful wives and girlfriends of F1 drivers
Keep up to date with all the F1 news via Facebook and Twitter