Ferrari sporting director Laurent Mekies believes that the team has got very lucky with its current driver line-up of Charles Leclerc and Carlos Sainz.
The pair have been very well matched and helped push Ferrari back into the top three in the constructors standings, with Sainz narrowly coming out ahead of Leclerc in the drivers championship by just 5.5 points.
Few expected that outcome at the start of the season when Sainz arrived from McLaren to replace Sebastian Vettel. The widespread assumption was that he would be the number two driver to the more established Leclerc.
But any suggestions that Sainz was simply there to 'keep the seat warm' until Mick Schumacher had completed his apprenticeship at Haas and was ready for a place at the senior team have long since been banished, with both drivers now looking a major part of the team's future plans.
"The way they complement each other, Carlos and Charles is at the moment as good as it gets," Mekies told a media roundtable including Motorsport.com earlier this month.
"These two guys - the way they work with us, the way we have integrated them, the way they are contributing - is a very significant competitive advantage.
"We don't want to stop there," he added. "We want to develop that because we think there is more to come as well. But certainly it's one of the strong points we have.
"The level of respect, the level of desire to work together, the level of trust in both as characters and in technical abilities, is huge," he explained. "They both share the same drive to push the team to recover."
Mekies said it wasn't just down to their speed on the track and was also "deeper than being friends", but more to do with the way the pair worked together behind the scenes and back at Maranello.
"We think it's one of the strong points we do get now," he stated. "Not only because they describe what they feel, but also because they have the will and motivation to go back and work with us on finding solutions.
"They do it with different words so we can click things together. They don't always agree, which again gives us a chance to look at things in a wider way.
"We think that part is working well. There is always more to come because of the way it is," he added.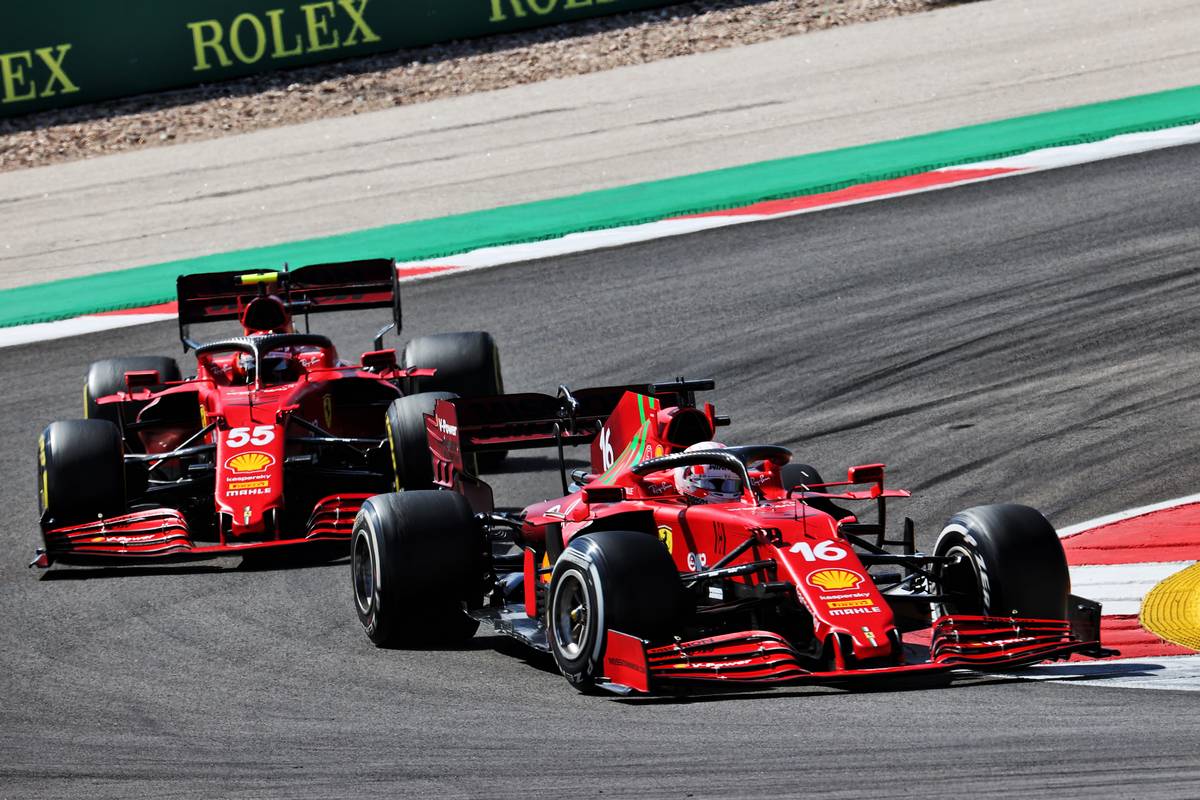 Mekies used an example from the penultimate weekend of the season, when Ferrari had struggled in Friday's practice sessions for the Saudi Arabian Grand Prix.
"If you look in Saudi, on Friday night, we were not great. We didn't want to settle for it," he said. "We never want to settle for it. But there was just that spirit, [that] there is something more.
"We knew there was something more that was there in the car that we couldn't quite grasp," he continued. "Ultimately a strong race pace came out from that.
"The race circumstances were the race circumstances, but if you look at the first stint of the race before the first red flag, Charles was a comfortable fourth."
With Sainz and Leclerc making such a strong pairing, Ferrari principal Mattia Binotto has already said that the squad will review Sainz performance over the off-season and make a decision about his longer term future at the squad.
"I think Carlos did a great year," he said. "The objective was to have two good drivers that were good racers, consistent and capable of scoring points for the team, and I think it's what we got this season."
Sainz' current two-year contract with Ferrari expires at the end of 2022, while Leclerc is signed to stay at Maranello through to the conclusion of the 2024 season
Gallery: The beautiful wives and girlfriends of F1 drivers
Keep up to date with all the F1 news via Facebook and Twitter