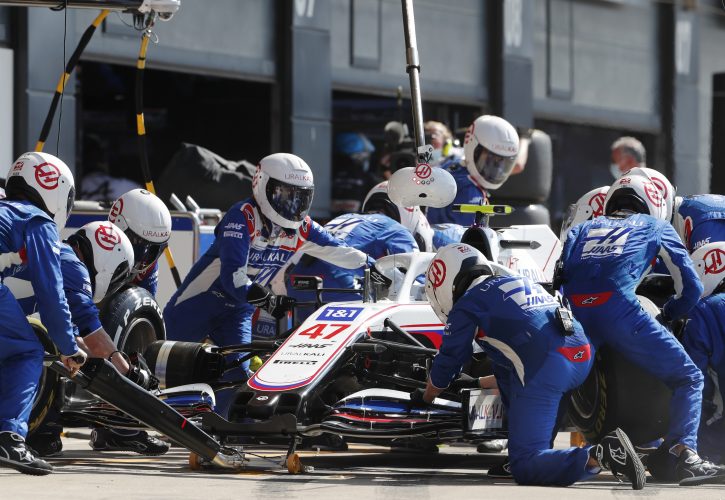 Haas team boss Guenter Steiner says the US outfit will likely remain "an underdog" this season in F1 given the reduced scale of its structure relative to its rivals.
Like all teams, Haas hopes this year's regulation reset will allow it to improve its relative performance after three seasons spent at the bottom of the field in F1.
The Banbury squad has implemented a few changes ahead of its 2022 campaign, including organizing a better integration with Ferrari, its engine supplier.
But the unchanged overall scale of Haas' operations is unlikely to allow the team to leapfrog in one big bounce its closest rivals on the grid.
"I think we will still be the underdog which is trying to punch above its weight because our structure is roughly the same as it was in '18 and '19," explained Steiner.
"The quantity of people - we changed a little bit the people. Instead of using Dallara people now we've got our own people and some of the people from Ferrari, which were moved from there because of the budget cap.
"But we are still the smallest team, people-wise. Production-wise, obviously we are by far the smallest.
"I think we are still the team we were in '16, '17, and '18 and we want to get back to where we were in '18 and '19."
One area where Haas is banking on significant progress this season is on the engine front, thanks to a fresh supply of all-new and improved Ferrari power units.
Steiner says that he's liked what he's heard so far from his team's engine partner, but the Italian also knows that F1's rival manufacturer's aren't spending the winter in hibernation.
"Very encouraging. I think Ferrari makes good progress also with the combustion engine, not only with the hybrid system for next year," he added.
"But it's the same as the car - we don't know what the other ones are doing. I know that they said we will make a nice step this year, so I hope that works and I hope the other ones have not done a mega job.
"But it's very encouraging to see that they made a development and it works. The results have got a lot better towards the end of the season as well."
Gallery: The beautiful wives and girlfriends of F1 drivers
Keep up to date with all the F1 news via Facebook and Twitter