Haas F1 technical director Simone Resta hopes to bring his long experience of working across a number of different Formula 1 teams to his latest role at the American squad.
Resta began his F1 career as a research and development engineer at Minardi, at the time by far the smallest team competing in the championship. While the current Haas team is significantly bigger, it's still smaller than its rivals.
It suffered a poor 2021 campaign with rookie drivers Mick Schumacher and Nikita Mazepin, ending the year bottom of the bottom of the constructors standings with zero points.
Resta says that his time at Minardi and his subsequent experience at Ferrari, one of the powerhouse teams of the sport, gives him the perspective and range of skills to make a significant contribution to Haas' recovery.
"I was lucky to start my career at the Minardi F1 team that was clearly the smallest team I can remember from my professional life," the 51-year-old Italian told The Race.
"So I know how to do it with few resources, with few people and to simplify as much as possible to focus on the priorities," he continued. "It's part of my DNA, I was born with Minardi.
"And then from the last team on the grid I switched to the first team on the grid with Ferrari. So that was quite a big change!"
Resta was initially appointed to the role of suspension and mechanical systems senior design engineer at Ferrari, and rose to become chief designer.
He was loaned out by Ferrari to its junior partner Alfa Romeo for 14 months in 2018 and 2019 and returned to Maranello as head of chassis engineering, but last year was again out on loan this time in the position of technical director at Haas.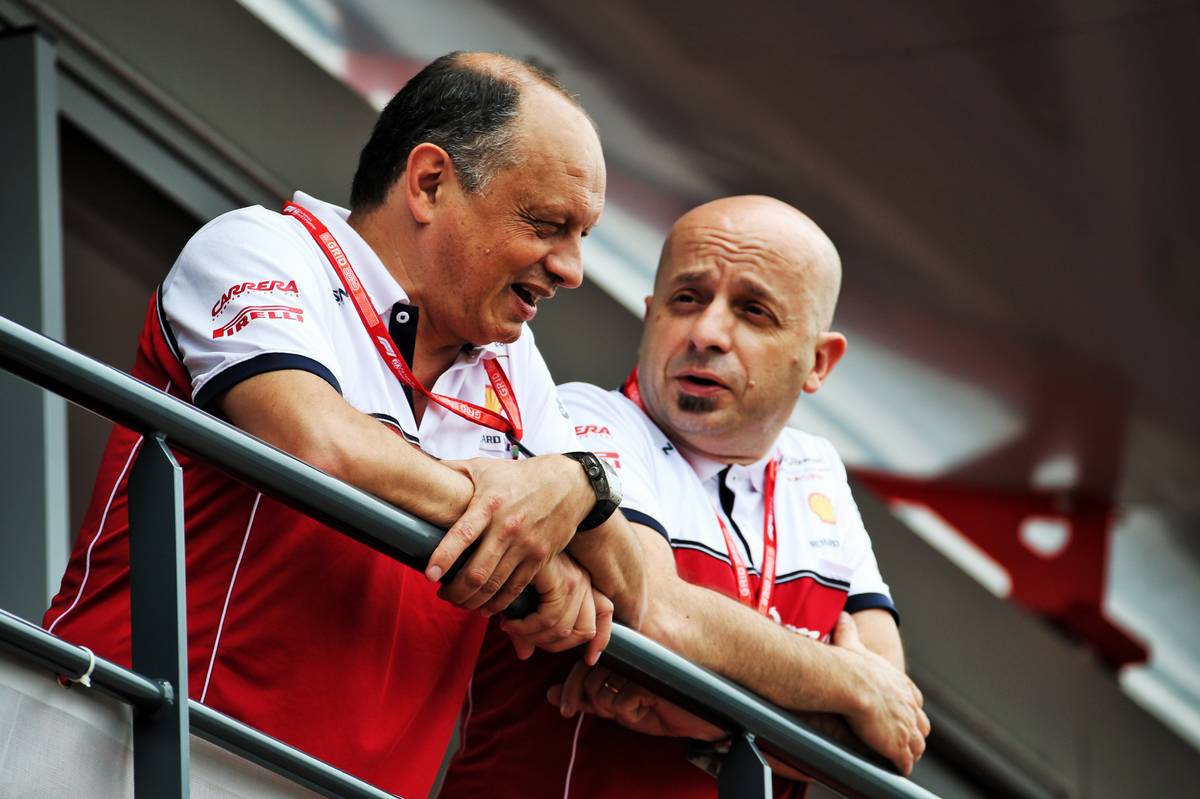 "I worked also at Sauber/Alfa Romeo, that was some somewhere in the middle I would say between the two," he said. "So there's no surprises, nothing unexpected. It's simply a different operating point."
Resta is hoping that the introduction of new technical rules will enable the season to make gains on their rivals in 2022, having saved money by doing little development last year.
The team has also been cost-effective by working in partnership with Ferrati and chassis developers Dallara on common shared components./
"We are still the underdog that is trying to punch above its weight, because our structure is roughly the same as it was in 2018-19 with the quantity of people," Resta said.
"Instead of using Dallara people, we've now got our own people and some people from Ferrari, which were moved from there because of the budget cap," he noted. "But people-wise, production-wise obviously we are [still] by far the smallest.
Minardi never did manage to find success from the back of the grid but was responsible for the likes of Fernando Alonso making their F1 debut.
The team was subsequently acquired by Red Bull boss Dietrich Mateschitz and became Toro Rosso, which has since been rebranded as ALphaTauri with drivers Pierre Gasly and Yuki Tsunoda.
Gallery: The beautiful wives and girlfriends of F1 drivers
Keep up to date with all the F1 news via Facebook and Twitter