Kimi Raikkionen says he didn't always agree with the views of his former McLaren team boss Ron Dennis, but overall he recalled his working relationship with the latter as a good one.
Dennis plucked Raikkonen from Sauber at the end of the young rookie's impressive maiden season in F1 in 2001 as the McLaren boss was convinced the Finn was a world champion in the making.
Although Raikkonen never fulfilled his or Dennis' title ambitions during his five seasons with the Woking-based outfit, he did finish twice runner-up in the championship – in 2003 and 2005 – while collecting nine wins with the team.
"I think it was good," Raikkonen told F1's Beyond The Grid podcast when asked about his relationship with McLaren's former figurehead.
"Obviously, there was a lot said and written about it, but I think internally [it] was good. I think we had a good relationship.
"Obviously we had some things that we didn't agree [on], but that happens.
"I think even after when I left, and I saw him at the track, we would talk and joke about things."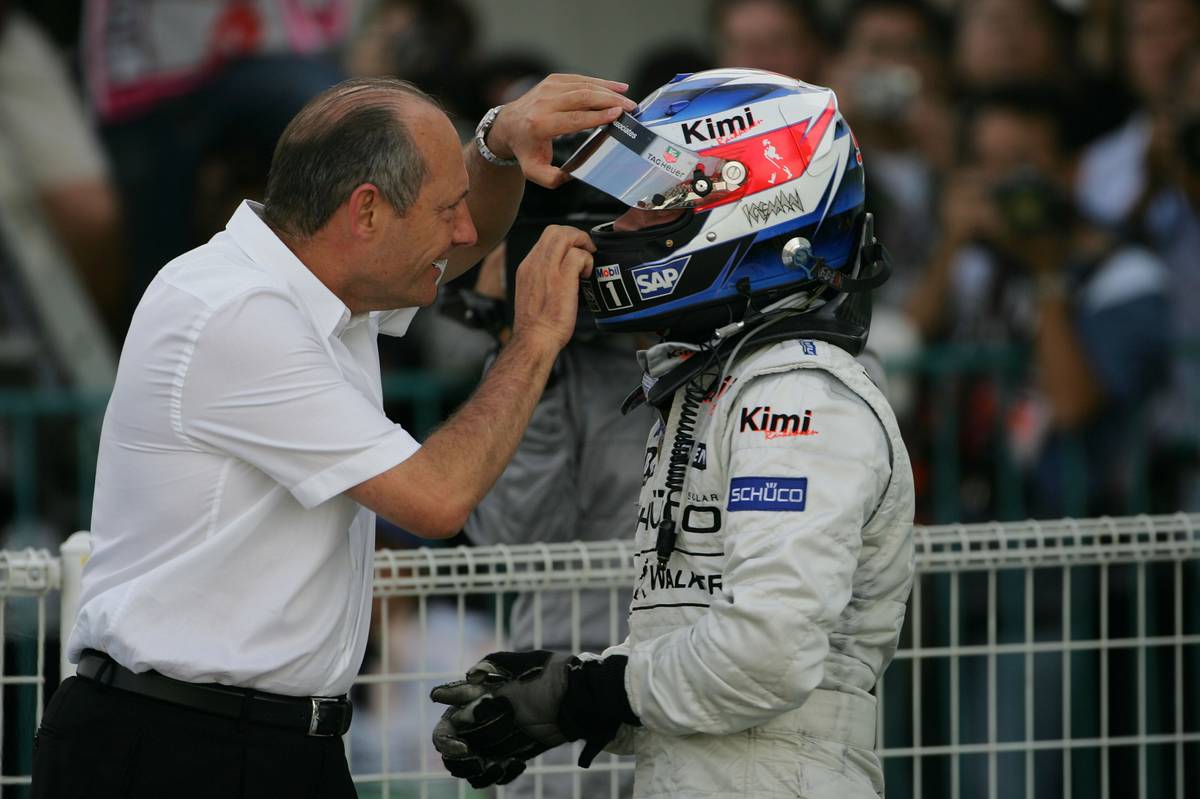 Raikkonen said Dennis' trademark cold persona was a demeanor mainly enforced in F1's working environment, with the Briton exuding a very different character away from the racetrack which the Finn experienced after his departure from McLaren at the end of 2006.
"I think even after when I left, and I saw him at the track, we would talk and joke about things," added F1's recent retiree.
"I think outside he is a lot different than he is at the track. I don't have anything bad to say. We have our different opinions on certain things, but that's how it goes."
Raikkonen moved to Ferrari for 2007 and set out to achieve with the Scuderia what he had failed to accomplish with McLaren: winning the world title, a feat he successfully completed at the very last race in Brazil when he defeated McLaren's Lewis Hamilton.
The Iceman described the main traits that differentiated F1's two most successful teams.
"Probably the philosophy of how to run things, and the meetings and then obviously the language," he explained.
"Everybody speaks English at the meetings and stuff, but it's just the nationalities that make it run differently, and maybe Italians are bit more passionate about it on certain things than English teams.
"But it doesn't mean that they're doing it right or wrong, or the other people. They all have their good and bad sides in anything."
Gallery: The beautiful wives and girlfriends of F1 drivers
Keep up to date with all the F1 news via Facebook and Twitter