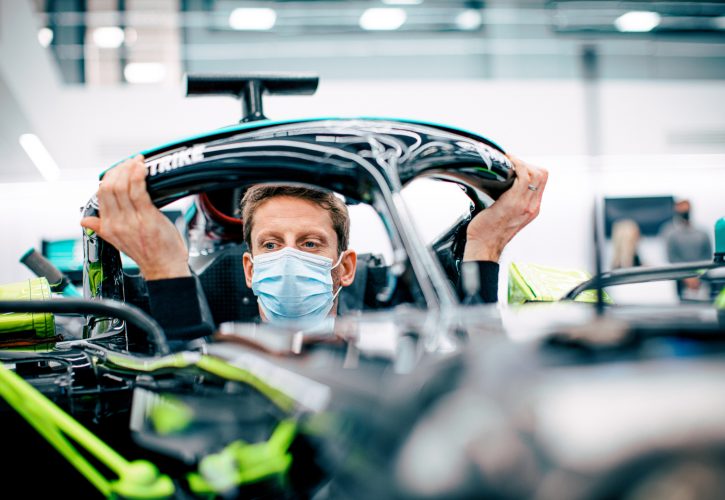 Toto Wolff is a man of his word and the Mercedes team boss is still committed to giving Romain Grosjean the F1 test outing that he promised the Frenchman last year.
In the wake of Grosjean's fiery crash in Bahrain in 2020 which put a premature end to the Frenchman's career in F1, Wolff offered a track day to the former Haas driver onboard one of the Brackley squad's older-spec cars.
Early last year, Wolff confirmed the outing, with several demo runs earmarked for the French Grand Prix race weekend followed by a full day of testing at Paul Ricard.
Unfortunately, Covid restrictions forced Mercedes to scrap that plan, while setting up an alternate date and venue last year proved difficult given Grosjean's full-time IndyCar agenda.
But in a recent video posted on YouTube in which he showed fans his collection of racing gear, Grosjean pulled off a shelf the helmet that had been specially prepared for his Mercedes test day.
"Everyone is asking about the Mercedes test," he said as he showcased the special lid.
"Well, there is the helmet. The test hasn't happened yet, but we've got a helmet ready for it..."
Asked recently about the test, Wolff stated that it was still a go as soon as team and driver agree on a date.
"The test is going to happen for sure," said Wolff. "We've committed to it. [We are seeing] what we can do and what he can do.
"But that is going to happen. When I give my word, I give my word."
Keep up to date with all the F1 news via Facebook and Twitter