Fernando Alonso only has two points to his credit so far this season, but the Alpine charger says his level of competitiveness is the best it's been in ten years!
The two-time world champion has repeatedly bemoaned his misfortune since kicking off his 2022 campaign, his second with Alpine, with incidents and an engine reliability issue dogging his efforts in three out of the four races held to date.
But while it's been slim Pickens lately, Alonso says it's been a decade since he's enjoyed such a strong level of performance in F1.
"It feels a little bit strange to have two points in the championship after having probably my best start to the season in terms of competitiveness in the last 10 years, maybe [since] 2012," he said in Miami..
"[In that time] I was not as competitive as I've felt in these first four races, so we've been extremely unlucky with some of the events that happened.
"[I lost] very easy sixth in Saudi, obviously the problems in Melbourne with qualifying and then in the race, and then again in Lap 1 in Imola, we were out of the race.
"We've been quite competitive every session that we did so far this year.
"I think we are top six, top seven, and that didn't happen for sure in my McLaren years, or the last few seasons in Ferrari, or last year with Alpine. So that's the facts that I'm referring to.
"So, it's a matter of time until the result will come. I feel strong, I feel fast now, the car also feels good, so really looking forward to the race weekend."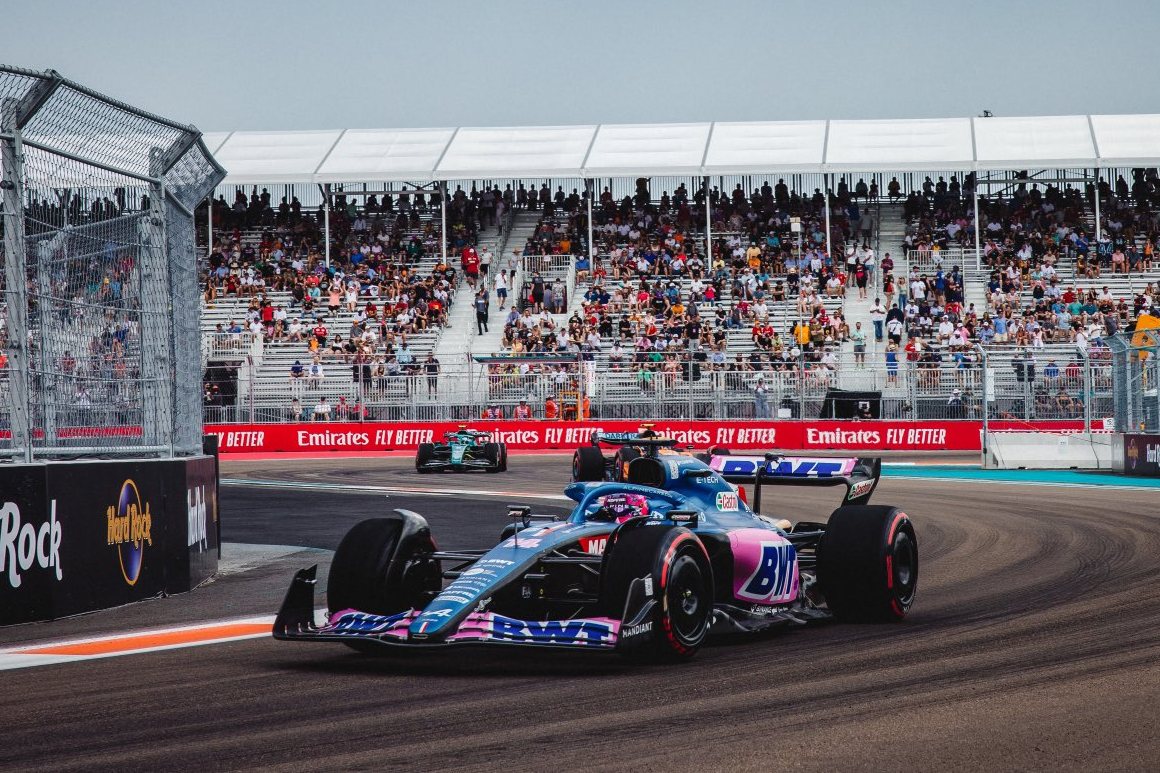 Alonso eased himself into his Miami Grand Prix weekend with a strong opening performance in Friday's second practice, a session he concluded P5, 0.434s off from Mercedes pacesetter George Russell.
But perhaps more importantly, the experienced 40-year-old was one of the rarer drivers to keep himself out of trouble on Friday as the field came to grips with Miami's many challenges and pitfalls.
"Obviously, it is always a challenge when you come to a new circuit," he said. "You have to get the confidence immediately into the circuit.
"Street circuits [never] have any room to make mistakes, the walls are very close, so it's a matter of each of us adapting as quick as you can.
"Also, these type of tracks, when they are new, there is a huge track evolution, so when you jump in the car you improve by a matter of seconds, so your confidence has to keep that progression as well.
"So, it's going to be a fun weekend, we are all super-happy to come here and see the excitement from the fans and from everyone. I think it's going to be a good weekend."
Keep up to date with all the F1 news via Facebook and Twitter