As expected, Ferrari will roll out its F1-75 contender at Monza next weekend with a tweaked livery that will feature touches of yellow that pay tribute to the Scuderia's origins and history.
The one-off sunny add-ons come in the year of Ferrari's 75th anniversary but also as Monza – Italy's legendary Temple of Speed – celebrates its 100 years.
At the outset of Ferrari's extraordinary motorsport history, its eponymous founder Enzo Ferrari chose yellow – one of the colors of the city of Modena – as the main color of the manufacturer's famous coat of arms.
Next weekend, the Scuderia's race winning machine will feature several touches of yellow with black inserts that will be visible on the car's front wing, around the halo, on the engine cover and the rear wing.
Yellow will also feature prominently on the race suits, helmets and team kit of Charles Leclerc and Carlos Sainz and their respective crew members as well as on the walls of the team's garage and its motorhome.
8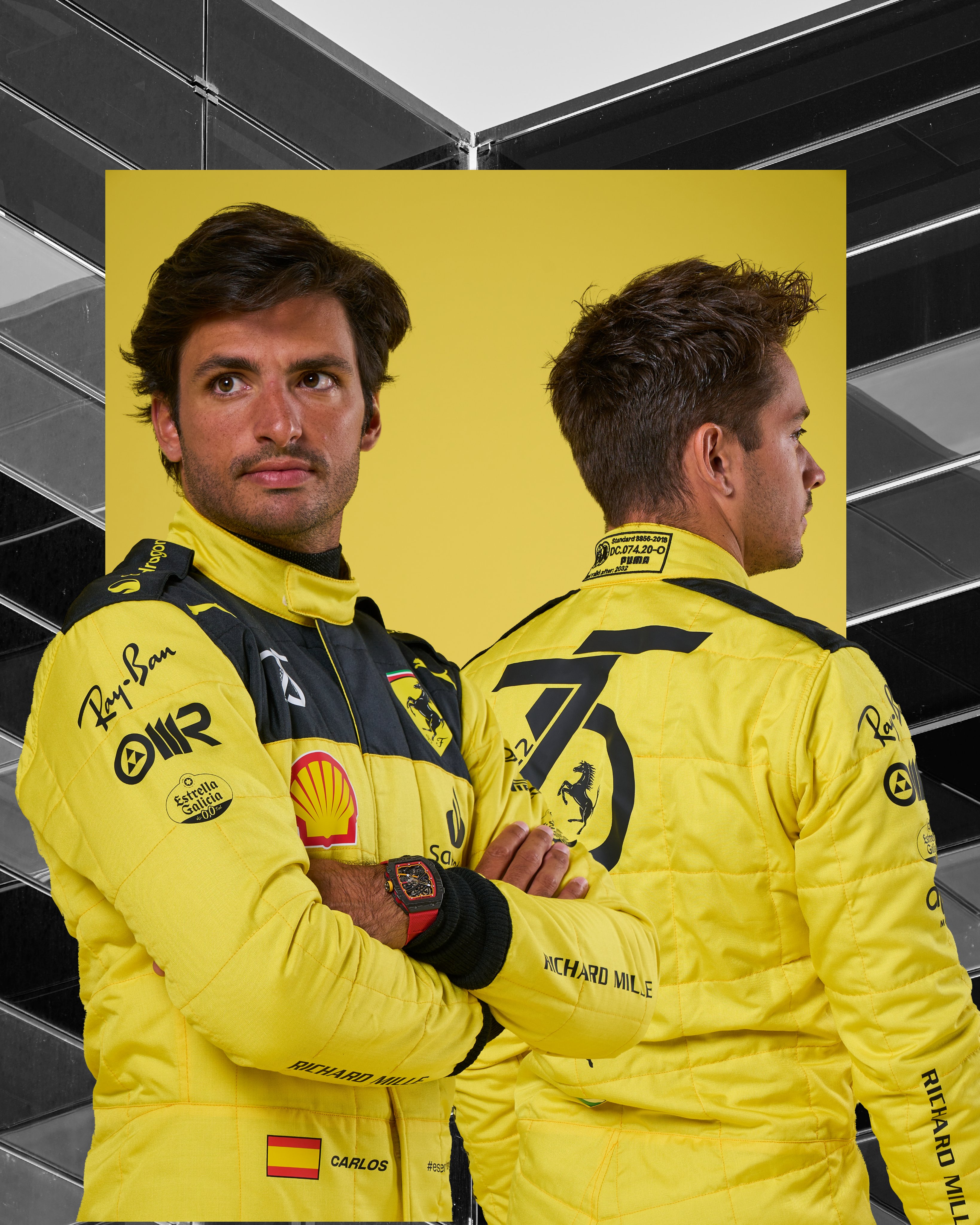 "Actually, yellow has always been part of the DNA of the Maranello marque, alongside the quintessential Ferrari red," Ferrari stated.
"Early in the 20th century, the then International Association of Recognised Automobile Clubs set red as the official colour of Italian racing cars and so, when Enzo Ferrari established the Scuderia, under whose banner he entered Alfa Romeos, he had to go along with it.
"Yellow is therefore very much the second colour for the Maranello marque and the founder immediately chose it as part of the emblem he designed after being asked to carry the Prancing Horse motif by the family of famous Italian war hero Francesco Baracca."
One can only hope that Ferrari's yellow extensions will deliver a sunny race day to the Scuderia and to the Tifosi - in every possible way!