Alex Palou hailed his first official F1 practice session as a "fast, insane" experience onboard McLaren's MCL36, a car that he said was "beautiful to drive".
Palou took over Daniel Ricciardo's mount for the opening 60 minutes of running at the Circuit of the Americas. The 2021 IndyCar champion's prime mission was to run through the team's programs while keeping himself out of trouble, and he did just that.
The Spaniard, who was constrained to the medium tyre for the duration of the session, clocked in with the 19th quickest lap, two seconds adrift from teammate Lando Norris, but outright pace wasn't Palou's priority.
"It's fast, it's insane!" he said after FP1. "Obviously, I was lucky to test before the 2021 car, so that already gave me the feeling of an F1 car.
"But then here, obviously, you have the traffic, you don't want to impede anybody else. And you have a car that is not yours.
"So… I was trying to take care of the car, obviously not trying to get in trouble with people that are going to race this weekend.
"So yeah, this track, I think it's pretty awesome for an F1 car, especially sector one super fast. And it was beautiful to drive."
Palou reckons he would have extracted more from his car had the team been able to supply him with a second set of tyres.
"The car was capable of so much that I just overshot it in some places, which I think is good," he said.
"It's better to overshoot, and then back it off if you only have an hour. And I knew we only had a set of tyres, so I had to do everything in two laps. I couldn't wait a lot, so that's probably why.
"What would I improve? I think just more laps and getting obviously another set of tyres at the end would have helped.
"But our program today was not to go fast, it was to get data for the team at the beginning, which we did… And then we focused on myself."
Being barred from conducting a performance run wasn't a disappointment for the Chip Ganassi Racing IndyCar star.
"One hundred percent, I was happy," he said. "That was the plan. And I completely understand the target of the session was not to shine, to be like, 'Hey, this is the time that we can post'.
"It was more to save some tyres for Daniel, because that's going to help him now. He lost an hour, so that's going to help him and that's going to help the team.
"So yeah, I obviously push the engineers to come on, give me another tyres. Like, you're not paying for it, so just give me another one! But obviously, I understand everything behind [the decision] so I would do the same if I was in their position."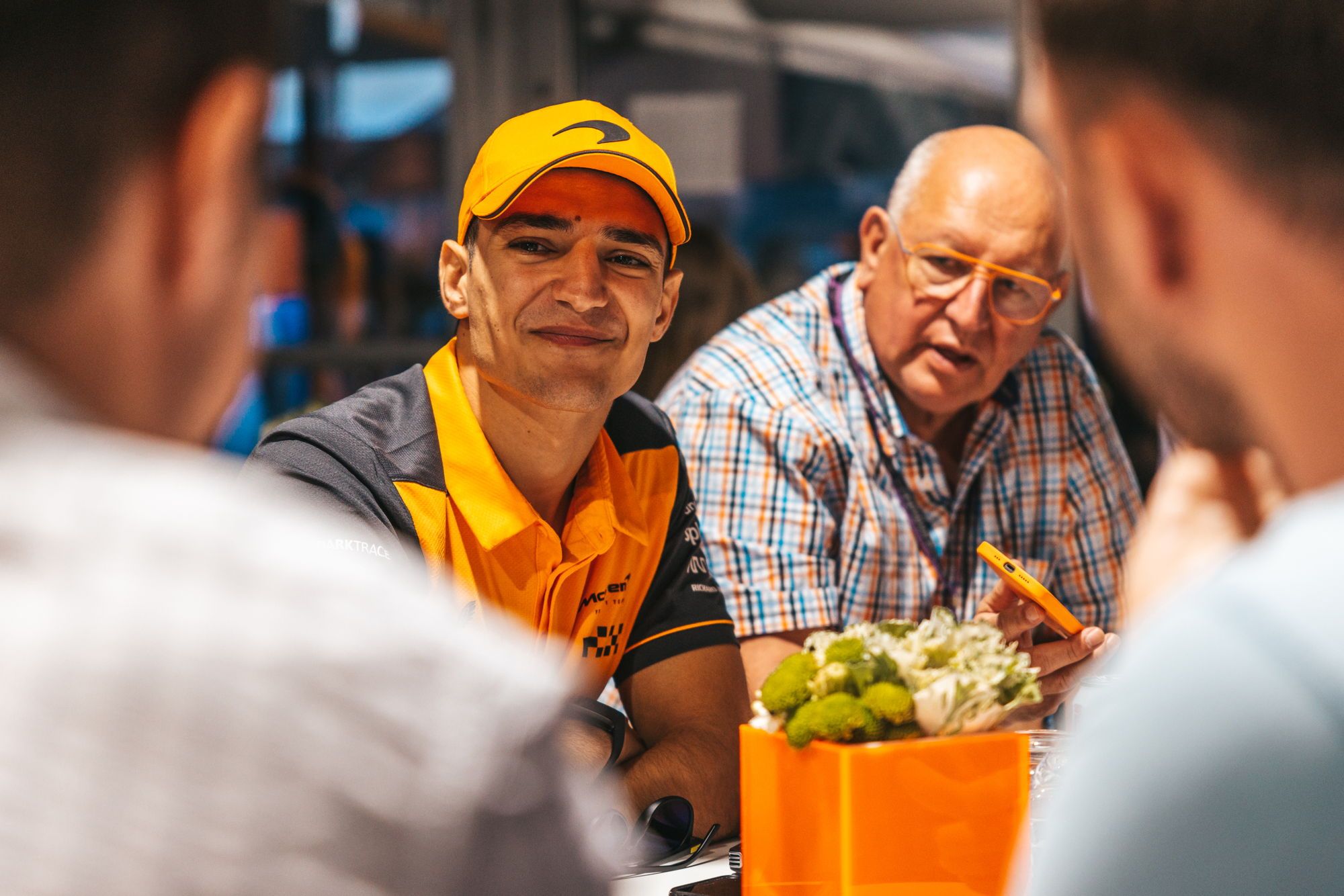 Palou noted how McLaren's F1 contender was so much more sensitive to gusty winds compared to his IndyCar charger.
"This car is more sensitive to the wind than an IndyCar. It's probably close to what we feel on ovals," he explained.
"That a little bit of wind damages the car balance a lot. And it was tricky in Sector 1 today, which didn't help me obviously on my first day and I didn't want to crash on my only free practice! In an IndyCar obviously you will go a lot slower through there.
"I trusted the car 100 percent but the car was capable of doing more than I thought it was… so I started pushing more. It's true that on the slow corners I was quite strong but I think it's easy, obviously, to get more confidence there.
"And then yeah, the last two corners I lacked a little bit, especially the second to last one. But the car could do a lot more than I thought and yeah, it was not confidence. It was that I couldn't believe how fast I could go with the car."
Keep up to date with all the F1 news via Facebook and Twitter