Max Verstappen showed that he is not one to return favours or to play the team game after ignoring a team order to let Red Bull teammate Sergio Perez pass him on the final lap of the Brazilian Grand Prix.
Verstappen and Perez were running 6th and 7th in the closing stages of the race, but behind Ferrari's Charles Leclerc in 4th place, a pecking order that allowed the Monegasque to become level with the Mexican in the Drivers' standings, with 290 points each.
With nothing to lose, Verstappen was instructed by Red Bull race engineer Gianpiero Lambiase to cede P6 and the extra point to Perez, but the Dutchman ostensibly ignored the calls.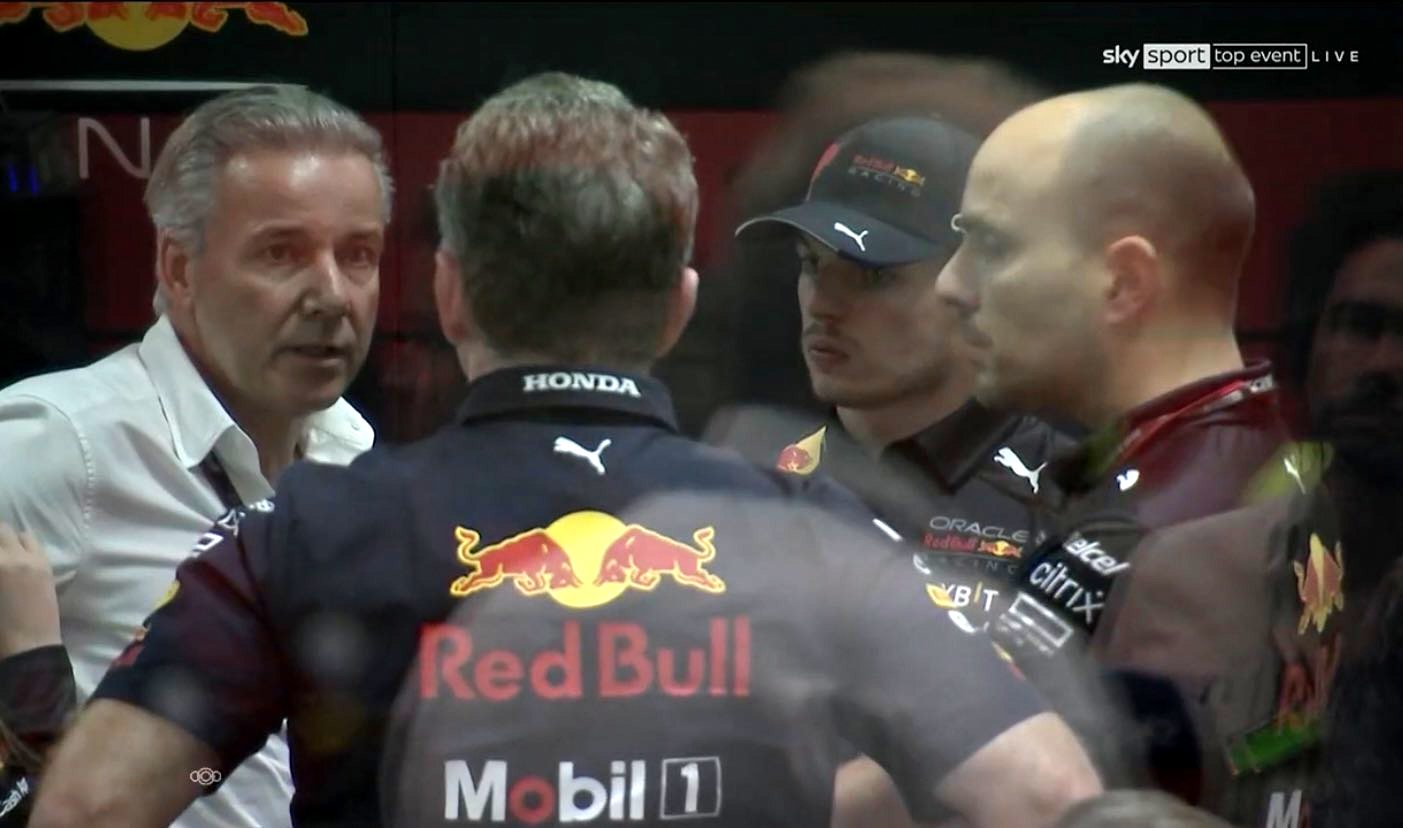 When asked what happened by Lambiase after the checkered flag, an authoritative Verstappen said: "I told you already last time, you guys don't ask that again to me, OK? Are we clear about that? I gave my reasons and I stand by it."
Red Bull team boss Christian Horner apologised to Perez on the cool down lap. But Perez was unimpressed and said on the radio: "It shows who he really is!".
After the race, Horner, Verstappen and the latter's manager Raymond Vermeulen were seen in close discussions, likely debating the incident in which the two-time world champion came across as the one who calls the shots when it comes to team orders.
Speaking to Sky F1 in the media pen, a surprised Perez was at a loss to understand his teammate's behaviour.
"After all I've done for him, it's a bit disappointing to be honest," said the Mexican.
As for Verstappen, the 2022 world champion suggested that he had already cleared the air with his team regarding his team order snub, and added that he will help Perez in Abu Dhabi if necessary.
"I don't want to talk about the reasons," said the Dutchman. "We have now sat together and explained everything, why I didn't do it.
"In the end, you always have to move on. If he [Checo] needs help in Abu Dhabi then I will do that."
Keep up to date with all the F1 news via Facebook and Twitter