Daniel Ricciardo wanted a year off from a race seat, but the Aussie believes that remaining involved with F1 in 2023 as Red Bull's third driver is "the next best thing".
After Helmut Marko suggested earlier this week that Ricciardo would return to the team with which he won seven of his eight Grand Prix wins, Christian Horner clarified that a contract had yet to be signed between Red Bull and the Aussie.
But a deal is there for Ricciardo to accept.
However, Horner made clear that Ricciardo's eventual return to his former team would involve only a development and marketing role.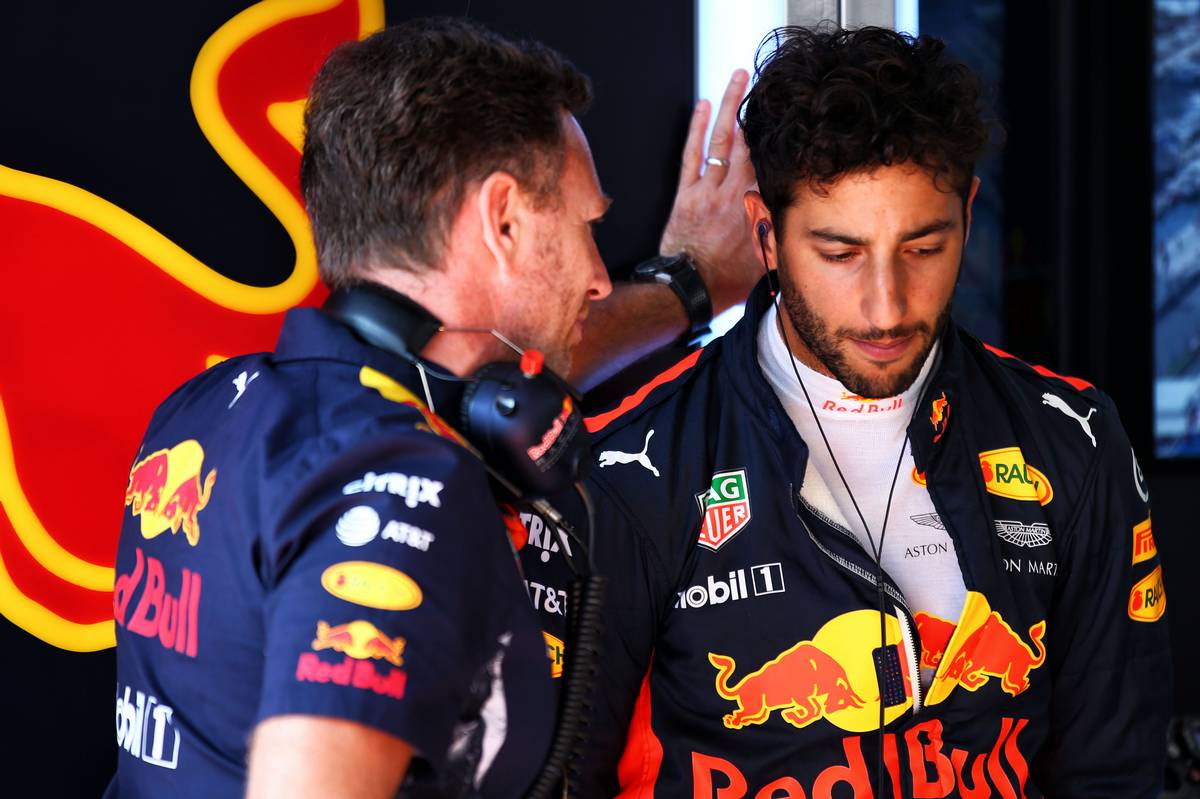 "Daniel's a big character. It's been disappointing to see his performance this year," said Horner.
"I think he would have wanted a lot more out of the season. But he's still one of the biggest names and characters in F1, and he obviously has a history of being a Red Bull junior.
"Just with the demands that are on the race drivers these days, from the marketing perspective alone… we're very active as a team, we do many, many show runs and events, and to have a driver of Daniel's profile and history with the team, within the group, is only an asset for us.
"It means that he keeps in touch with F1 and we'll obviously be using him on the simulator as well, and he'll be attending potentially some events – of course, if he does sign the contract! But I'm sure that will all become clear in the event of him signing a contract."
Ricciardo views Red Bull's offer as a timely proposition at a point in time where he has more questions than answers regarding his future.
"I knew that I wanted some time off next year from a race seat and just from competition," he explained in Abu Dhabi.
"It's obviously been pretty tiring the last couple of years with the struggles, so it was pretty clear to me shortly after the summer break that that was what I wanted, and what was going to be best for me.
"So then it was: 'Okay. What's the next best thing?' And the more I thought about it, to obviously be involved to some degree with a top team, that was obviously the preference.
"But it's not done. So that's why I haven't come out and confirmed it, because that's still the truth: it's not done. But I can obviously look you in the eye now and say it's the most likely option at this stage."
For Ricciardo, his involvement with Red Bull as a third driver would not only allow him to keep tabs on Formula 1, it would also at some point clarify his ambitions for 2024.
"Honestly, I think that's also in a way the beauty with this. It'll either fuel the fire and make me hungry and more motivated than ever, or it will actually be like 'oh, this is the right thing for you', and in that case then I must be really happy," he explained.
"Because as much as you go through highs and lows of racing, I'm still very happy with life, and am privileged to live a good one.
"So if next year I'm not interested in coming back, then I must be doing some really cool shit."
Keep up to date with all the F1 news via Facebook and Twitter