Alex Albon has set the record straight about a rumored $140,000 tab picked up by Lewis Hamilton last week at a restaurant in Abu Dhabi where F1's drivers had convened to celebrate Sebastian Vettel.
F1's class of 2022 enjoyed a night out among themselves on the Thursday ahead of the sports' final round of racing of the season at Yas Marina.
However, the following day, a post on Twitter went viral claiming to reveal not only where the drivers had eaten in Abu Dhabi but also who had picked up the massive $140,000 dining bill, a picture of which accompanied the tweet along with a shot of the 20-strong group.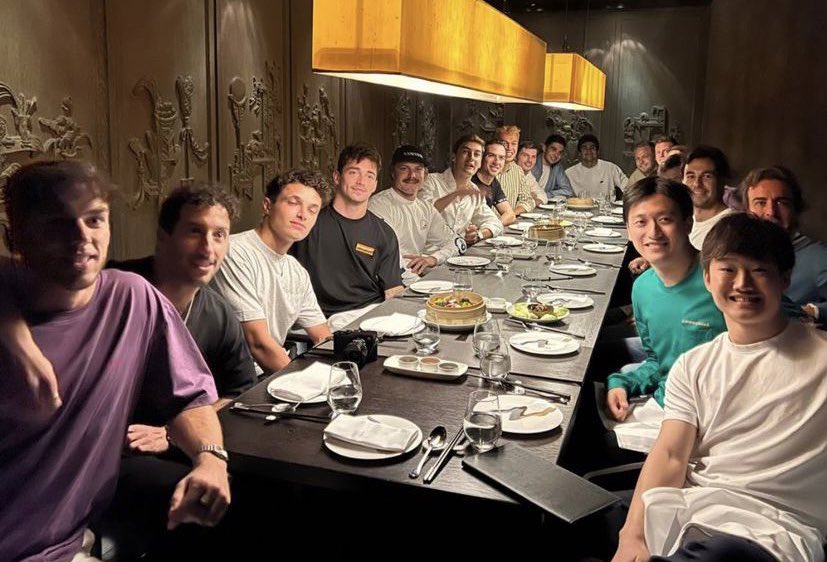 While Albon confirmed that Hamilton had generously footed the bill, the Williams charger trashed the rumor that the group had wined and dined at the extravagant expense of the seven-time world champion at Abu Dhabi's famous Salt Bae-owned Nusr-Et celebrity restaurant.
"What a load of rubbish," vented Albon, speaking on the latest F1 Nation podcast.
"So that bill, I saw that bill, that bill was from the Salt Bay guy [where] we didn't even eat. We ate in a place called Hakkasan.
"We're normal people. We're not here expecting caviar on our plate and gold spoons.
"We had a set menu. There's a lot of people with dietary requirements, like obviously Lewis is vegan and all that kind of thing.
"Lewis covered the bill, very nice of him. He organised it as well. Very nice of him. So he knows what the bill was."
Read also:
Albon said the special evening was marked by an atmosphere of warm camaraderie and togetherness, peppered with a lot of mischievous laughs.
But there was also a clear understanding among the group that what was said and done that evening would never leave the room.
"The dinner, truthfully speaking, was really special," said the Anglo-Thai racer.
"It was a lot of fun. I think every driver, [including] myself, my cheeks were aching just smiling and laughing the whole time so it was really good.
"I feel like I'll get in trouble to say who did what. That was a strict policy of the dinner itself. We can't say what happened. But there were some very good stories being told."
Keep up to date with all the F1 news via Facebook and Twitter