Mercedes boss Toto Wolff referred in Abu Dhabi last weekend to the team's 'table of doom' that has helped the Brackley squad predict the performance this season of its troubled W13.
Although Mercedes finished third in F1's Constructors' standings, the result, as measured by the team's own standards of excellence, was a major disappointment.
The culprit of the Mercedes squad's disconcerting 2022 campaign, which followed eight seasons of unwavering dominance, was its new-generation Silver Arrows, a car embedded with so many complexities that even the engineers involved in its concept and design were often at a loss to understand its seemingly random on-track behaviour.
However, while Mercedes crews worked tirelessly to improve their contender's performance, with progress finally appearing in the second part of the year, the team relied on a forecasting tool to help predict how its car would measure up against its Red Bull and Ferrari rivals at each venue.
Read also:
Wolff first revealed the team's 'table of doom' instrument at Yas Marina, and explained how it had led the German outfit to rein in its expectations for F1's season finale just days after George Russell's dominant win in Brazil.
"I think that circuit [Interlagos] perfectly suited our car and everything ran very, very smoothly," sad Wolff last weekend. "And Abu Dhabi in our 'table of doom' was one of the worst tracks - not catastrophic like the high-speed tracks, but still not ideal."
Speaking in Mercedes' post-race Abu Dhabi debrief on YouTube, chief strategist James Vowles further offered more insight of team's now famous 'table of doom'.
"I think you've probably heard Toto [Wolff] refer to the 'table of doom'," commented Vowles.
"This is something that we have constructed internally that allows us to somewhat predict where our car will be relative to certainly the fastest cars on track and it worked fairly well," commented Vowles.
"It's something that actually had fairly good correlation across the season and it did say that in for example Mexico and Brazil we would be significantly more competitive than we were going to be in Abu Dhabi.
"It's a function of the properties that make our car both strong and weak, and that transpired to be true and as perhaps negative as it comes across, that's a very good thing because it means that the properties of our car that we understand we actually have a good grasp on them sufficiently so that they actually look to be real in real life and then the reasons behind it look to be correlated."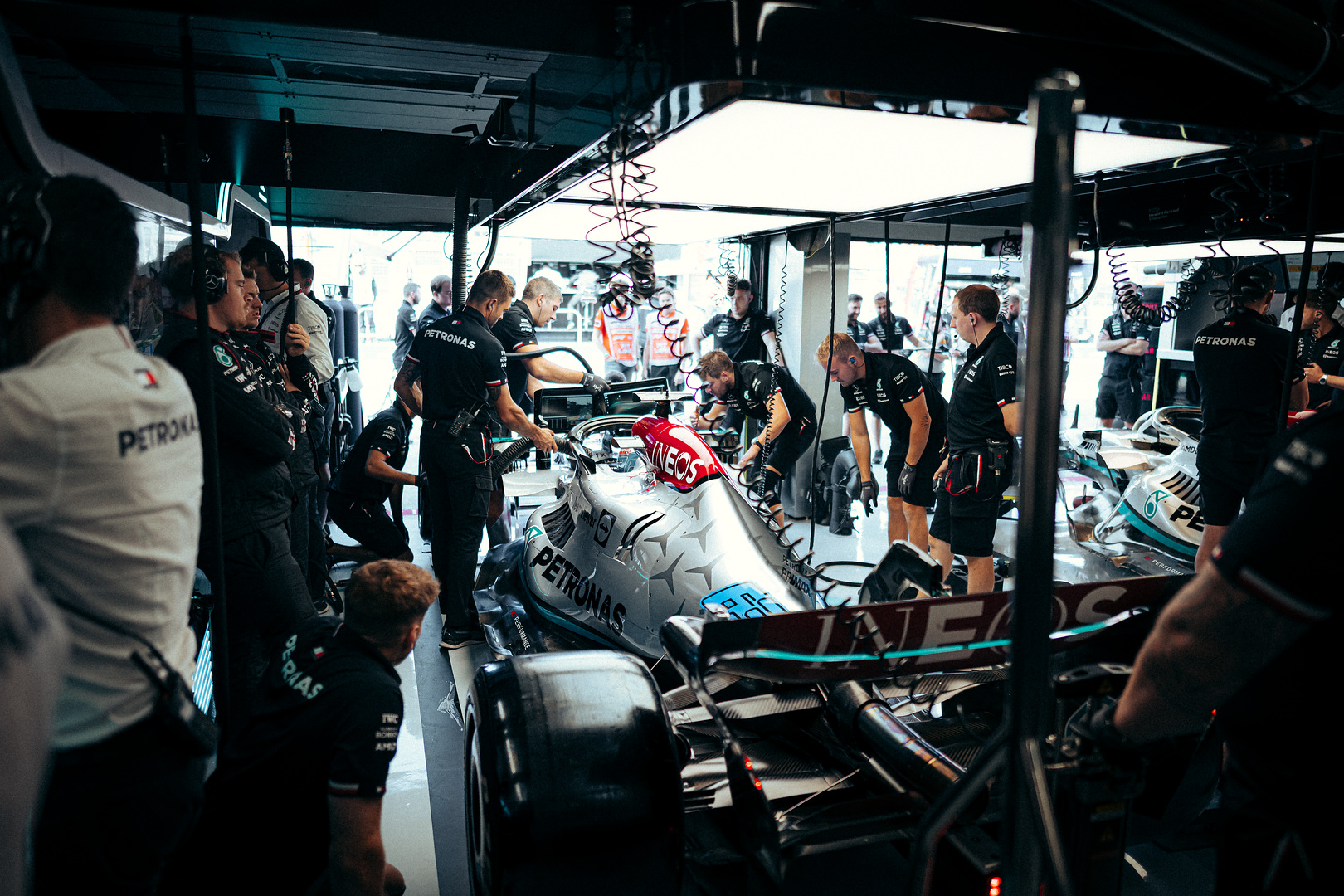 Vowles than explained the reasons behind Mercedes' low-key performance at Yas marina relative to its front)running rivals.
"Part of it is that I think Ferrari moved backwards across Mexico and Brazil, hard to explain why, but they definitely weren't as competitive there as they were towards the end of the season in Abu Dhabi," he said.
"They were a fierce rival in Abu Dhabi, very, very quick on the straight line and competitive overall with good tyre degradation.
"That doesn't obviously explain Red Bull and why we moved back to them, but I think that is explained in the properties of where our car is weak and where it is strong.
"Brazil had a lot of cornering sequences, types of corners, speeds of corner that really suit the characteristics of our car which unfortunately we didn't have in Abu Dhabi.
"The final one is Abu Dhabi is very, very cool conditions once we were really racing at night and we saw a few properties on the tyre a little bit of graining appearing on the front axle and on the rear axle and that for sure hurt us in the race."
Keep up to date with all the F1 news via Facebook and Twitter