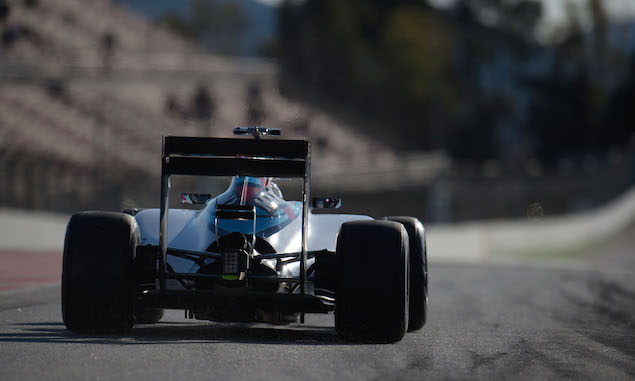 Williams chief test and support engineer Rod Nelson says the team is not at a major disadvantage to Mercedes as a customer of the engine manufacturer.
The Mercedes works team dominated the 2014 season, winning 16 of the 19 races as its power unit proved to be by far the strongest on the grid. While McLaren's Ron Dennis claimed in Japan that it was impossible to win as a customer team to Mercedes, Nelson says he does not see Williams' status as a customer as a major disadvantage.
"Relative to where we have been using other people's power units, you face the same issues, the same problems, if you have a Cosworth, or a Renault, or whatever," Nelson said.
"We work pretty closely with Mercedes, we make some suggestions, they make some. They're a racing team, they're there to win championships, which is fine. We haven't had significant issues with fitting the engine in and fitting the systems around it. Some things we do very differently to Mercedes. Some of it we do in a very similar. So we haven't have any massive issues with it.
"We have the same engine. Engine designers are engine designers, and chassis designers are chassis designers. Obviously, they get more information at an earlier stage that we might. Their chassis guys will know what the engine guys are working on and there are scenarios where they can push it one direction I guess, or push it in another direction.
"When it boils down to it, the chassis designers are given an engine and they're putting in the back of their car."
Click here for the gallery from day four of the second test
Keep up to date with all the F1 news via Facebook and Twitter