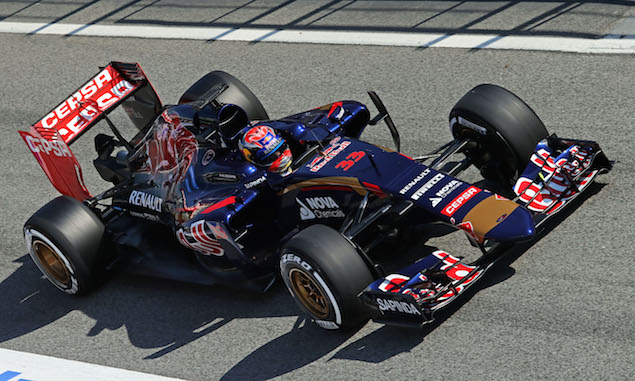 Toro Rosso technical director James Key says the team is set to add a major aerodynamic update at this week's final test.
The first two tests saw consistent running for the STR10, with Carlos Sainz Jr and Max Verstappen completing over 400 laps between them last week at the Circuit de Catalunya. With this week's test also taking place at the same circuit, Key told F1i that Toro Rosso's lap times have not yet been representative of its potential with a major upgrade to be added at the final test.
"This week, when the car drives out of the garage, that's when we really start looking at where we're going to be," Key said.
"We're not setting big lap times. There's two reasons for that - a) there's a lot of work to do with the drivers and the mechanical side of the car and the tyres. All the stuff we couldn't do last year with difficult winter testing we want to make sure we tackle really thoroughly this year.
"Secondly, the car we launched, as we said at the time, is effectively an interim car. Mechanically, it's by and large what we'll race in Melbourne. There's a few changes to come. But aerodynamically, it's nothing like what we'll turn out this week. That's when all the performance stuff comes. That's the other reason we're not looking at lap times."
James Key was talking to Eric Silbermann
The full driver line-ups for the final test
Click here for the gallery from day four of the second test
Keep up to date with all the F1 news via Facebook and Twitter