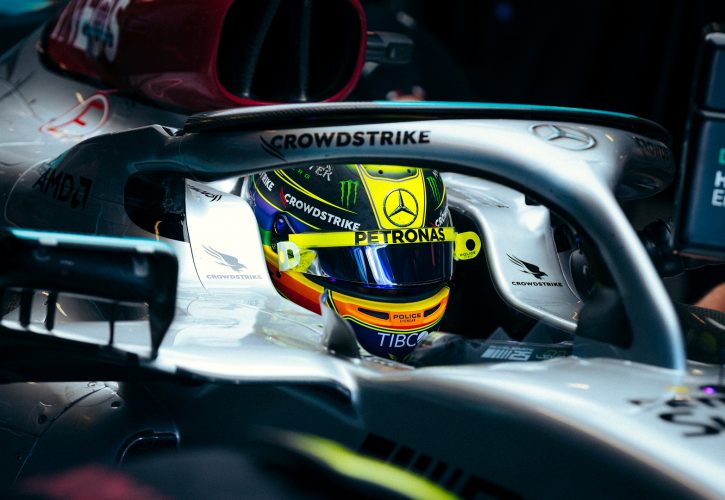 Lewis Hamilton is aiming to belie a particular statistic in F1 that held its own last season, and the Briton reckons that if someone can defy the numbers, he is the one.
Last year, the seven-time world champion suffered his worst ever campaign in F1, having failed to win even a single race with Mercedes, while his new teammate George Russell triumphed in Brazil.
There were certainly mitigating circumstances for Mercedes' drivers who were often helpless against the chronic aerodynamic issues embedded in the Brackley squad's W13 car.
Hamilton's sixteenth season in F1 has put him fourth – behind Fernando Alonso, Kimi Raikkonen and Rubens Barrichello - in the ranking of drivers with the most race starts in F1, with the Briton totaling 310 Grands Prix.
However, F1's history books tell us that no driver having started at least 300 Grands Prix has won a race after reaching that milestone.
In an interview with Formula 1 Magazine, that statistic was submitted to Hamilton he offered the perfect answer: "But there has never been a driver like me either!"
Few doubt that if Mercedes succeed in turning around its fortunes, then Hamilton will return to the highest step of the podium and possibly even contend for a record eighth title.
A powerful air of revenge clearly hangs over Brackley.
"We wanted to hit back after 2021," Hamilton said, describing Mercedes' failed campaign in 2022. "That was what our drive came from.
"But at one point I thought, 'God, with this car I really can't fight for the title.'
"If I can say anything about last year, it's that as a team we've only become more resilient and determined."
Keep up to date with all the F1 news via Facebook and Twitter