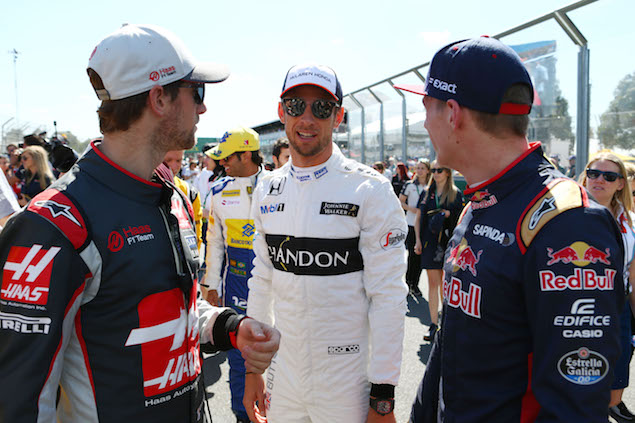 McLaren-Honda star driver Jenson Button says "there's no one better than me" in terms of performing on track while being amicable with the partners, journalists, and fans off it.
Now in his 17th season in Formula One, the 2009 world champion explains that speed and talent will only take you so far in a sport where sponsor appearances, PR duties, and media sessions take up a lot of any driver's schedule.
"If you can't be a different person out of the car, that's a weakness," Button told Sky F1 in an exclusive interview.
"I personally feel that when you get in the car you are a certain type of person. You give it your all, you give it your maximum and I feel that there's no one better than me at doing that through a race weekend.
"When you're out of the car, you have to be a different personality or else the sponsors don't want to work with you, the partners don't want to work with you and your career is very short, however good you are on track."
Having made his grand prix debut aged 20 with Williams in 2000, Button is not sure the latest youngsters who have entered the sport can follow in his and team-mate Fernando Alonso's footsteps to enjoy long and successful F1 careers.
"You need to be the full package and that's something you work over time and that's something the new kids will have to learn very quickly with the way the business this is.
"I'd be surprised if the 18, 19-year-olds who come into the sport now could have a 17-year long career in the sport, because the world has changed.
"It's not the easiest place to find sponsors and partners in the sport for teams. They need drivers that are not only quick on the circuit but are publicly very good, very confident and someone they can relate to."
Technical analysis - Melbourne
Scene at the Australian Grand Prix
Keep up to date with all the F1 news via Facebook and Twitter