Mercedes boss Toto Wolff says he has a "personal anger and drive" to help Lewis Hamilton win a record eighth F1 world championship, a landmark success that should have been rightfully his in Abu Dhabi in 2021.
Two years ago, at Yas Marina, Hamilton came within one lap of claiming an eighth crown in F1.
The Briton was on course for a sensational coronation after dominating arch-rival Max Verstappen in the final round of the 2023 season when a late safety car and a faulty interpretation of the rules by race director Michael Masi dramatically turned the tables on the Mercedes driver.
Two years on, the controversial events that allowed Verstappen to usurp the title from Hamilton on that infamous day still haunt Wolff. And exacerbating the Austrian's feeling for retribution is the cold fact that Hamilton hasn't won a single race since Abu Dhabi 2021.
"We are living in a hamster wheel where time passes so quickly that it doesn't feel like it has been two years," Wolff said in an interview with PA Sport.
"You can see how quickly the pecking order changes. We won eight constructors' championships in a row, and it has been two years since Red Bull have been taking the trophy home.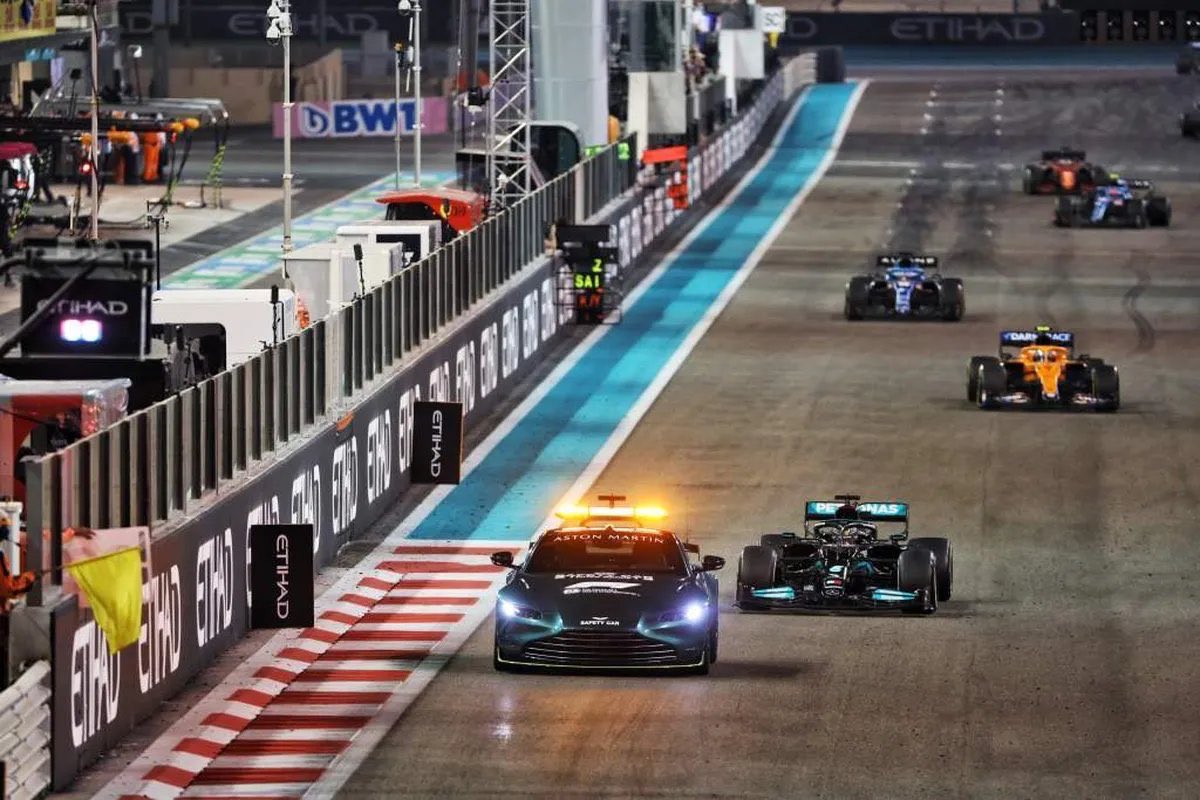 "But we have to look forward, learn from the past, and the push now is to make Lewis win quickly again."
Wolff's feeling of injustice regarding the past is palpable.
"I have a personal anger, and drive to make him win the eighth title because he should have had it," he added.
"As a team principal, it is important to be fair and open with both drivers. But there is a big part of us that will always want to be a part of that story in undoing and overcoming 2021."
On paper, Wolff still has two years – the duration of Hamilton's contract extension with Mercedes – to win that elusive eighth title. But there could another extension on the horizon.
"We are living from contract-to-contract, and it is important that we are doing what we think is right and what we feel is right, and at the moment I personally feel he can go longer," Wolff added.
"He is 39 in January, and Fernando [Alonso] is still going strong [at 42].
"As long as you look after yourself, you do the best preparation, physically and mentally, and develop different areas to when you are 25, then yes.
"We just need to give him a car that is quick enough. And, as a driver, I have no doubt about him. You have seen in the last races that his performance, speed and race craft are all there.
"But, if he doesn't have the car underneath him, he cannot win."
Keep up to date with all the F1 news via Facebook and Twitter