Christian Horner says F1 needs to take a few lessons away from its inaugural Las Vegas GP weekend, insisting the event's "brutal" schedule left everyone "slightly f***ed".
Grand Prix racing's return to the entertainment capital of the world forty years after its last visit to Sin City, was a two-part affair with a catastrophic opening day followed by a spectacular display of racing on Saturday evening.
Carlos Sainz's costly encounter while out on track at the start of FP1 with a water valve cover destroyed the Spaniard's Ferrari chassis.
But it also set back into the wee hours of Friday – 2:30am to be precise – the day's second practice due to a lengthy track inspection to verify and secure the remaining water valve covers and drains located around the circuit.
After the session, the teams - with many of its members battling the significant time zone change - undertook their preparation work and debriefs which resulted in the F1 community retiring to its hotels on Friday morning with the sun shining bright over Vegas' Strip.
The grueling schedule was repeated for the following two days and capped off by a final pack-up stint early on Sunday before F1's freight was directed to Abu Dhabi.
Next year's calendar will see Las Vegas positioned as the first leg of a triple header that will include Qatar and Abu Dhabi, a backbreaking prospect for F1's globetrotters.
"As a first off, of course, there are going to be many lessons to learn," commented Horner.
"One of the things to look at is the running schedule because it has been brutal for the team and all the men and women behind the scenes.
"Everybody is leaving Vegas slightly f***ed! One way or another it has been a brutal weekend for everyone behind the scenes, and I think we need to look at how we can improve that for the future."
Horner reckoned that even a small tweak to Vega's timetable would go a long towards making everyone's residency on the Strip less exhausting.
"I think run it a little earlier in the evening because you are never going to keep every television audience totally happy," he said.
"This is an American race. If you run it 8pm in the evening or something like that it would just be a bit more comfortable for the men and women working behind the scenes."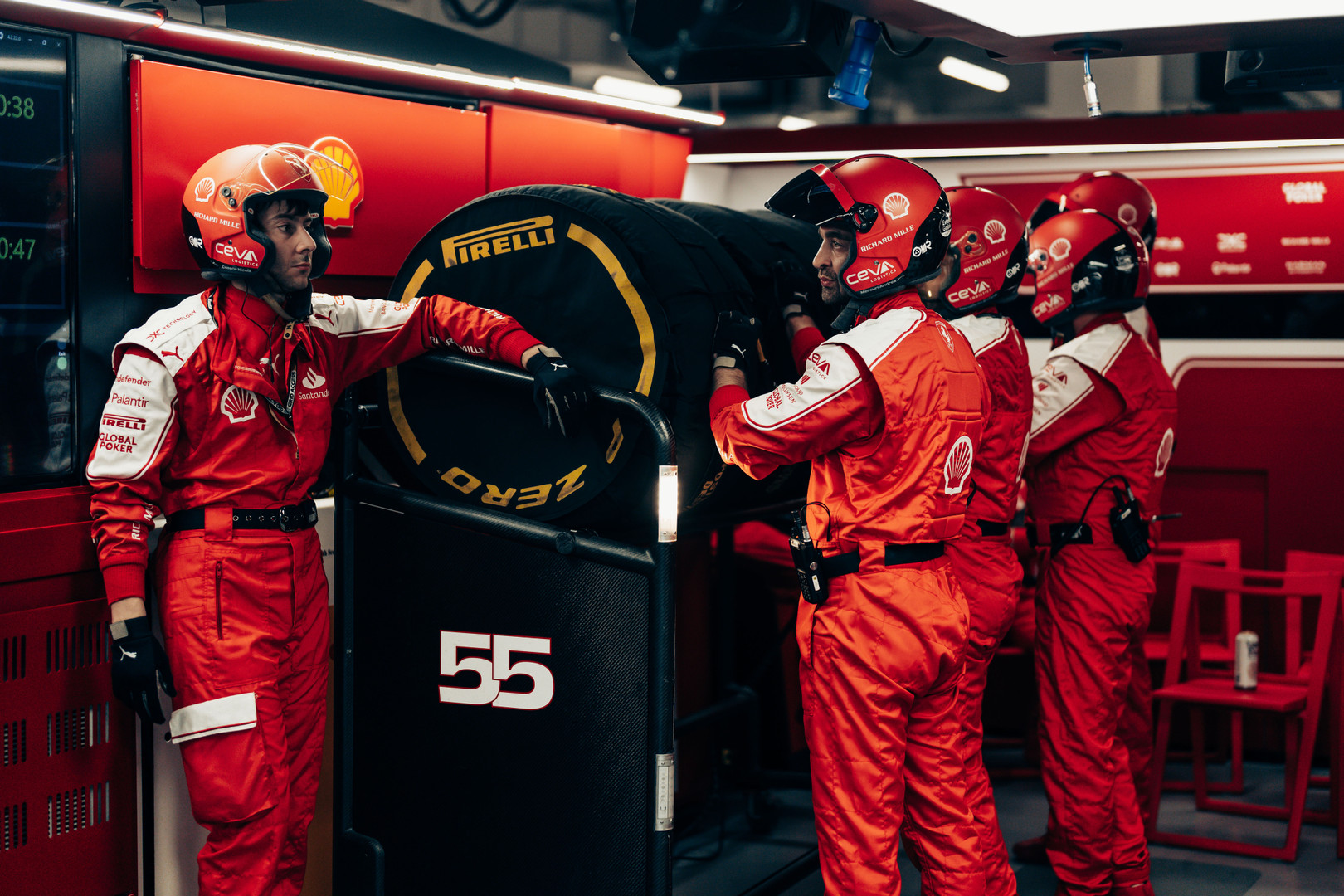 Ferrari's Fred Vasseur was on the same page as Horner.
"If we have to improve, it's perhaps the timing," said the Frenchman, quoted by Motorsport.com.
"It's not an easy one to find, if you want to have a decent timing for Asia, Europe, East Coast, West Coast.
"In the past, we had no issue because F1 was just for the European people, and we had to stick to the European timing, and it was okay.
"Now it's a worldwide project, and it's much more difficult to find something fitting with the expectations of the 24-hour zone. But we will adjust it."
Aston Martin's Mike Krack suggested that everyone take the time to assess the event's impact on team personnel.
"We should not shoot too quickly now, out of the emotion, out of the tiredness," he said. "I think it's important we step back.
"The sporting regulations are quite rigid in terms of timing, they calculate everything from the race, from different sessions. So you would need to change that.
"But I think it's possible to incorporate what the race promotion needs, and what the workforce needs. It just needs a bit of work."
AlphaTauri CEO Peter Bayer – a former FIA official who knows a thing or two about logistics – was also an advocate for change.
"Certainly, we would support that," he said. "I don't know all the background and why it has been done.
"But I have a bit of experience, coming from the FIA, and knowing how difficult it was for Formula E in many cities. Closing down the streets has a massive impact on the people living here.
"We'll have to review everything, and see how we can improve. I spoke to a couple of our guys, some of them actually quickly found the rhythm. I had a bad day on the second day, I thought I'm not going to make it! But then suddenly you're into it.
"Obviously, now we're going to fly to the other end of the world. And it will turn us upside down. But at the same time, it was worth it."
Keep up to date with all the F1 news via Facebook and Twitter