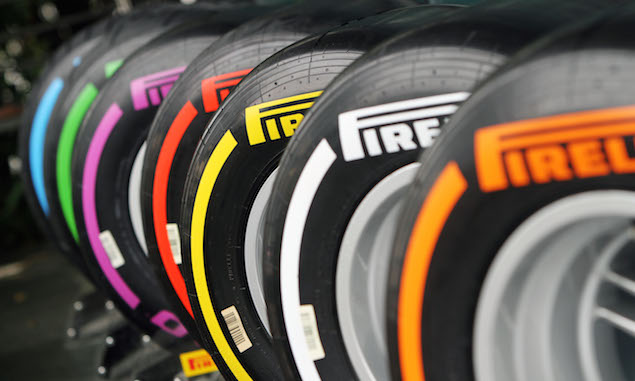 Pirelli expects to receive approval to carry out significant testing ahead of the 2017 regulation changes today.
As part of the plans to make cars faster and more aggressive looking, Pirelli has been tasked with delivering wider tyres which allow drivers to push harder and follow each other more closely. The brief has been given by the FIA despite a final contract between the governing body and Pirelli still not being signed, but motorsport boss Paul Hembery says Monday should see progress.
"The documents are all agreed," Hembery told F1i. "We've got a vote coming through that I guess by the time most of us land in Europe [on Monday afternoon] we'll have the result of the fax vote for the change in regulations to allow testing to happen this year.
"We have to thank all the teams and the FIA for their huge support in achieving that - well we assume we're achieving it, unless someone's changed their mind on the vote and then of course we're back to square one! But we feel there was a big effort made there and understanding that this year in particular we needed to do a lot of work to be ready with the new tyres and the new aero regs.
"Going forward we feel we have a good solution because we can use actual cars. 25 car test days which means the actual car can be used. That then opens up the opportunity for everyone to do some testing.
"So we're very happy that going forward if we do need to do more work... we'd love to think we can get it perfect first time but it is such a change and I'm quite sure there will be a few surprises for us next year as we get used to the new regs but the objective is to try and get the work done as close as we can to the requirements that the teams and the FIA have asked of us."
REPORT: Rosberg cruises home ahead of chaos in China
Chinese Grand Prix lap-by-lap as it happened
Eric Silbermann has breakfast with photographer Crispin Thruston
Keep up to date with all the F1 news via Facebook and Twitter