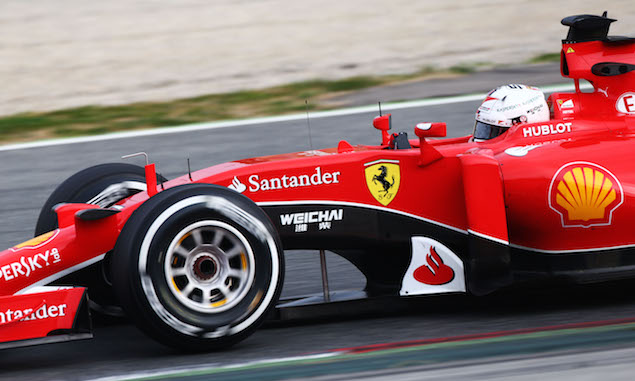 Pirelli motorsport boss Paul Hembery says the tyre manufacturer will have to be wary of in-season development after big strides over the winter.
Pre-season testing highlighted the significant improvement that has been made with the 2015 cars compared to last year, with the fastest time of the final test some 2.5s quicker than the pole position time from last year's Spanish Grand Prix. Aside from a new supersoft compound, Pirelli's main change since then has been to strengthen the rear tyres.
The first four races see Pirelli opting for the same tyre compounds as last year, but speaking exclusively to F1i Hembery says that could turn out to be a more aggressive approach in 2015.
"With the rate of performance development it can change dramatically the way the tyre is being used," Hembery said. "So using the medium compound might have been conservative one year, but as we progress through the season with the normal development rate that F1 has through a season we maybe will have to be careful and make sure we follow the performance improvements very closely so that we don't end up being caught out by underestimating the improvements in performance.
"So that's one area, and of course in-season testing is extremely limited so if we do have to provide some revisions the ability to actually introduce them is far from ideal but that's the way the sport is."
Click here for the latest technical upgrades before Melbourne in pictures
Keep up to date with all the F1 news via Facebook and Twitter