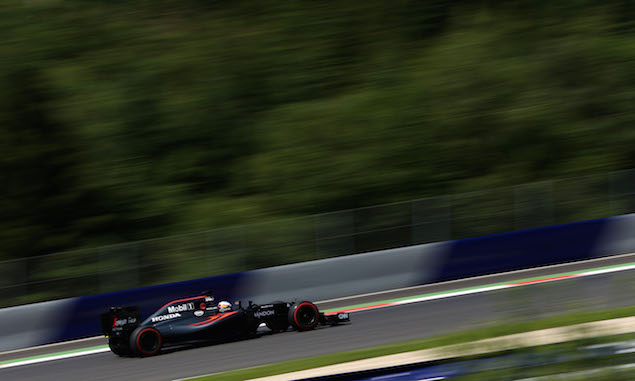 Honda has confirmed it has spent another two development tokens on internal combustion engine (ICE) upgrades ahead of the British Grand Prix.
Honda's head of F1 project Yusuke Hasegawa said after the Austrian Grand Prix that upgrades could be imminent, with Hasegawa eager to introduce anything that can deliver performance as soon as possible.
The Japanese manufacturer spent its first development tokens on a turbo upgrade ahead of the Canadian Grand Prix, and has now followed up with further improvements ahead of Silverstone. The upgraded power unit sees a further two tokens spent on the ICE intake, which Honda says is aimed at increasing combustion efficiency.
Hasegawa says the manufacturer is working to gain back some engine power it had to give up as part of its turbo upgrade introduced in Canada.
"It is even the opposite side because to create enough power, we spend a little of the engine power for the exhaust, but we will sacrifice some engine power with the new turbine," Hasegawa explained.
Hasegawa also said Jenson Button's sixth place in Austria was a display of the full potential of the Canada update.
Power unit token spend so far in 2016:
Ferrari: 3 (29 used)
Mercedes: 11 (21 used)
Honda: 10 (22 used)
Renault: 21 (11 used)
Chris Medland's 2016 British Grand Prix preview
Scene at the Austrian Grand Prix
Breakfast with ... Alexander Rossi
Keep up to date with all the F1 news via Facebook and Twitter