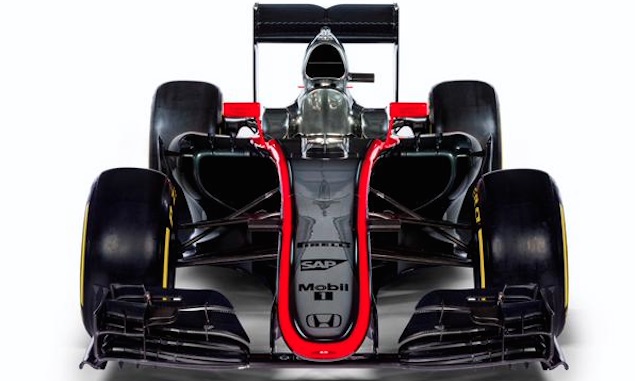 Honda's chief officer of motorsport Yasuhisa Arai says the engine manufacturer has ensured the new McLaren MP4-30 "compromises on nothing".
The MP4-30 was launched online on Thursday, with the car being the first Honda-powered McLaren since 1992. With Honda only supplying McLaren in 2015, Arai said the renewal of the partnership has seen the two parties work as one team and he's confident the end result is a car with big potential.
"Today is obviously a very exciting day for me and for Honda," Arai said. "It's not every day that you're involved in a launch of a new Formula 1 car and a start-up of a new partnership.
"As you can see with the new MP4-30, we've dedicated ourselves as one team with McLaren to creating a new car that compromises on nothing – either power or aerodynamics.
"Yet, in the midst of the excitement, both myself and our engineers are 100% focused in both Sakura and Milton Keynes to prepare for Jerez and beyond. We're confident that the technology is there, and I'm looking forward to see how it will perform.
"We're about to commence a long season, with numerous challenges, but Honda is determined to face them head-on. After all, we're here to drive Formula 1's technology forward and give our fans a thrilling ride."
Click here to see the full gallery of the first McLaren MP4-30 images
Keep up to date with all the F1 news via Facebook and Twitter