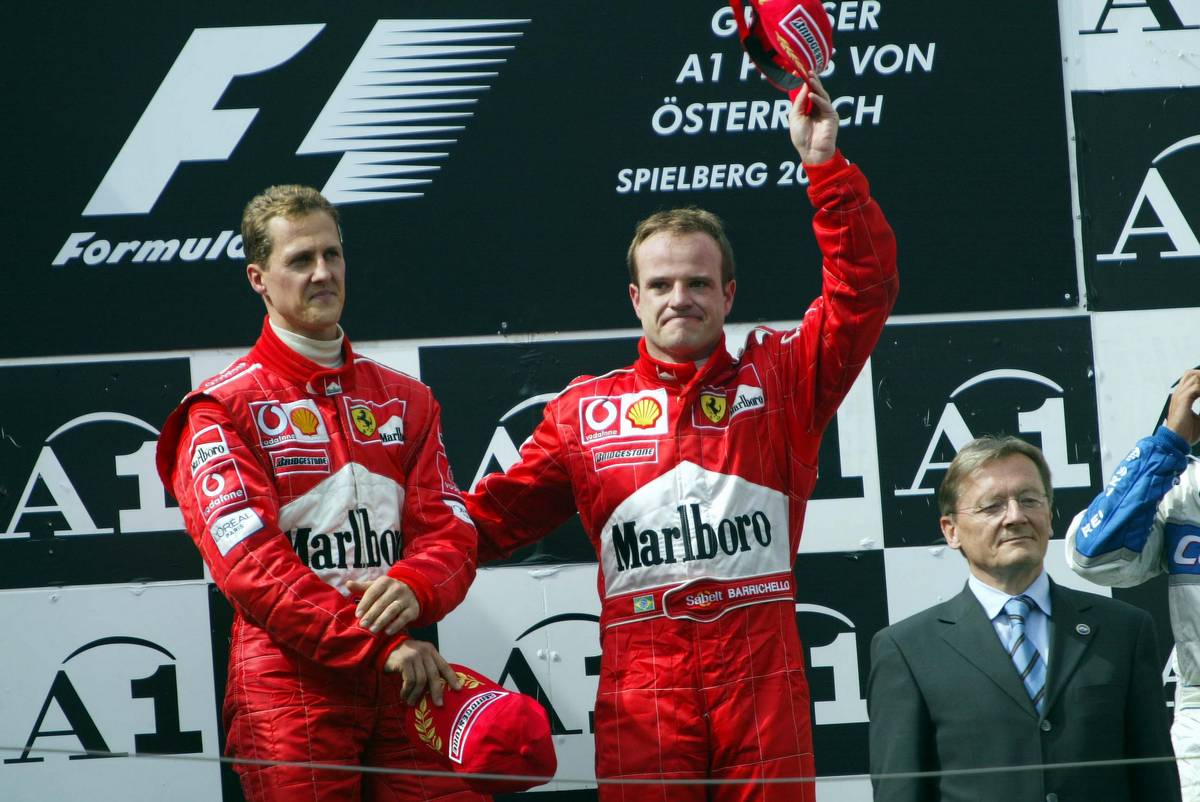 Team orders in Formula 1 have always been a controversial subject, but on this day in Austria in 2002, the debate raged on to a whole new level.
Ferrari's Rubens Barrichello was at the head of the field at Spielberg from the get-go, leading team mate Michael Schumacher in practice, qualifying and for the entire race on Sunday, save for the last few meters.
So, how did the Brazilian lose out? Because Rubens, the good soldier, had been ordered by Scuderia boss Jean Todt - yes, the man who went on to safeguard F1's integrity as president of the FIA - to let Schumacher win in order to consolidate his championship lead.
At the time, the BBC reported the incident with the simple headline: "Schumacher Steals Austrian Win."
Wasn't that the truth?