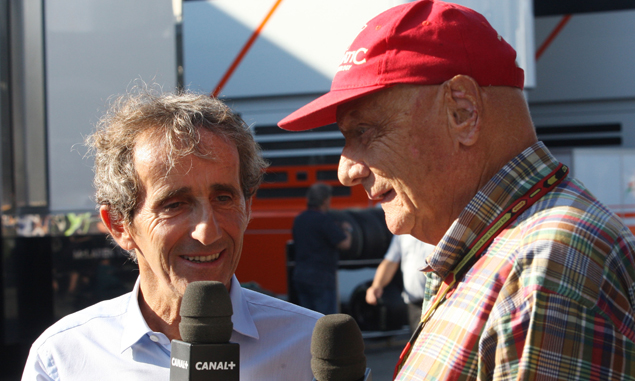 Alain Prost does not understand the complaints about Mercedes ruling the F1 roost at the moment, as he claims this has always been part of the sport's DNA.
The former four-time world champion stays heavily involved in motor racing through his Formula E activities with e.dams along with his Renault ambassadorship.
Although "The Professor" acknowledges that Formula One must address its problems, he does not believe reining in Mercedes lists among them.
"Somehow it feels like people no longer accept it when one team dominates, when someone does a good job," Prost told F1i at the 2015 World Series by Renault launch ceremony held in Paris on Tuesday.
"But that is not Formula One. Formula One is about competing.
"Mercedes has been preparing for three or four years to reach the top. Unfortunately, this might take two or three years before someone reels them in, but it's part of the game.
"Then, what is happening at the back of the field with the smaller teams, their issues, this has always existed. Now, these problems have been made even more acute because we are in times of economic crisis and it has become harder to find sponsors."
Prost also thinks part of the negative buzz surrounding Formula One at the moment comes from the rise of new challenges in a fast-paced media age.
"Media coverage is also very different nowadays and team personnel are no longer used to that.
"The situation can quickly spin out of control because everything is known instantaneously; things tend to be exaggerated… when they are not purely false."
Click here for the full gallery from the Australian Grand Prix
Keep up to date with all the F1 news via Facebook and Twitter