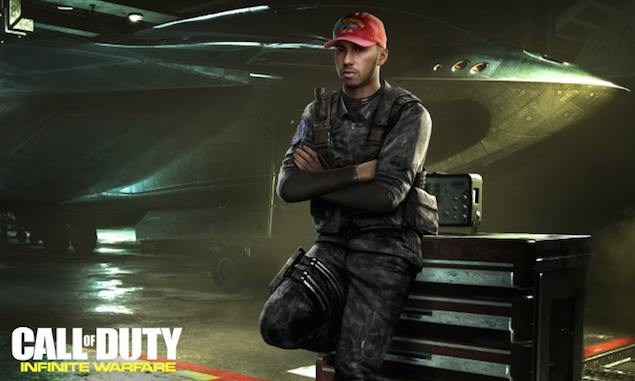 Triple Formula One world champion Lewis Hamilton will star in the latest instalment of the popular Call of Duty series, which is released on November 4.
The 13th episode of the franchise, 'Call of Duty: Infinite Warfare' will see Hamilton appear in six scenes. A feature story on French TV channel M6 showed the Briton taking part in a motion capture and voice-recording session at Los Angeles.
Hamilton was also seen walking around the studio fitted with sensors while acting and giving orders such as: "Captain, lieutenant news reports coming on about the gateway if you want to join us", or "I'm right behind you".
"I remember growing up with Super Mario, where the graphics were outdated at the time, but that's how it was back in the day," Hamilton told M6. "It's crazy to see how far it has come - it's insane.
"I loved it, it was an incredible experience. I'm incredibly honoured to be part of this game -- I grew up playing it."
Hamilton is the latest celebrity to make a star appearance in the successful CoD series, having been preceded by the likes of actors Sarah Michelle Gellar, Kevin Spacey, and Jason Statham or US rapper Ice Cube.
It's awesome to think I'll be a character in @callofduty! Be sure to check out #InfiniteWarfare this November!