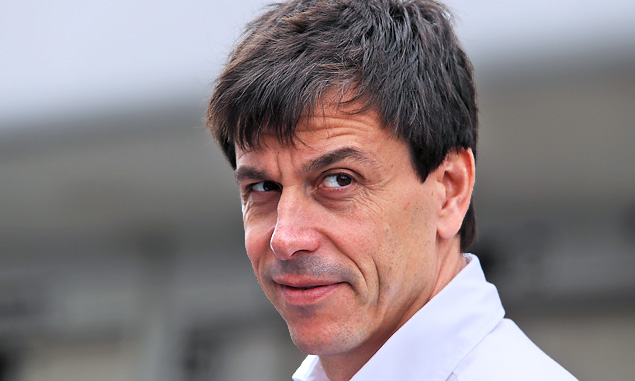 Mercedes F1 boss Toto Wolff has said that he has high hopes for spectacular racing in the 2017 Formula One world championship as a result of new tyre and downforce regulations that are being introduced in time for the season opener at Melbourne next month.
Preparing for the new rules has been especially challenging for Pirelli. Both slick and wet tyres will see an increase of 25 per cent in width, moving from 245mm to 305 mm at the front and from 325mm to 405mm in the rear. The size of the rims will remain 13 inches.
The new regulations should decrease average lap times by around three seconds while increasing downforce by 20 per cent, putting more stress and strain on the tyre compounds.
"I'd really like to thank Pirelli for the job they've done over the last months," said Wolff in a video message to the Italian manufacturer.
"It's certainly a difficult task to develop a tyre for regulations that we haven't seen, that we don't know how they're going to come together.
"The new car testing so far has been successful, and the results we have seen give us great hope that we will see some spectacular racing [this] year," he added."
The FIA tasked Pirelli with making tyres with less degradation and greater resistance to overheating for the latest generation of racing cars
"It's about finding the best compromise between lots more grip with the wider tyres, but at the same time have some degradation in the tyre - and that's a difficult task to achieve," admitted Wolff.
"As it looks now, all the things are coming together and we expect a very interesting and challenging 2017 Formula One season."
GALLERY: F1 drivers' wives and girlfriends
Keep up to date with all the F1 news via Facebook and Twitter