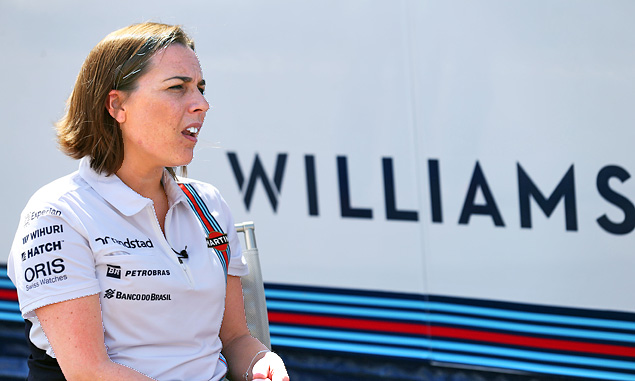 Williams F1 deputy team principal Claire Williams has admitted that the team need to improve on where they were last season, but says that this year's new technical regulations give the squad the opportunity to take some big steps forward in 2017.
Williams F1 finished in third place in the constructors championship in 2014 and 2015, but last year dropped back to fifth place behind Force India - an outcome that they know they must improve upon this season.
"You need to work in order to effect change and we have done a lot of work over the past few months in order to do a bit more restructuring and augment what we did in 2013," Williams told BBC Radio 5 Live this week.
"We don't know where we are, but we have got to improve and move back up from fifth in the championship.
"I think the future remains bright for our team and I think to try and put any sort of performance expectation is difficult because of the new regulations.
"I think this year is going to be interesting from a number of perspectives, not least because of these new regulations, and for us having that experience in the cockpit was the most important thing"
The original plan was for that experience to be provided by Valtteri Bottas, but Williams agreed to release him so that the Finn could take over Nico Rosberg's vacant race seat at Mercedes leaving the team scrambling to find a late-notice replacement.
In the end, Williams turned to Felipe Massa, Bottas' former team mate last year who had thought his time in the sport was over and done with.
"Felipe was the best choice for us," Claire Williams insisted. "We have Lance Stroll joining us this year, he is a rookie and we needed someone in the second car who had experience and so Felipe, having only just left the team, was the absolute choice for us – the ideal candidate.
"I didn't know that he didn't really want to retire from motorsport and so it was fantastic he agreed to come back because for us that was the ideal solution."
GALLERY: F1 drivers' wives and girlfriends
Keep up to date with all the F1 news via Facebook and Twitter